Sharp's first phones for the year: an incredibly compact Aquos mini, and a stylish flip K
14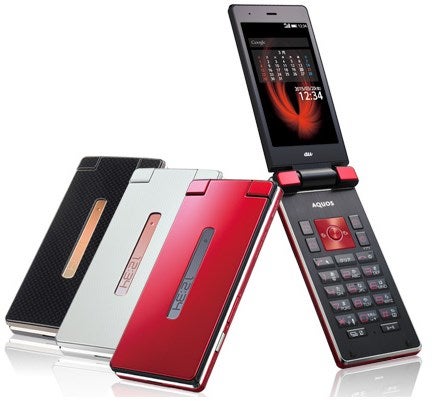 Japan is always at the forefront of mobile tech, as can be attested by numerous handsets that, unfortunately, blossom and shine only there, with global release nowhere to be seen. Sharp's first phones of the year are just a hint at what will be in store later on, as they both have pretty intriguing form factors, coupled with powerful internals.
First in line is the Aquos mini SHV31, which features, you guessed it, the company's
EDGEST
design paradigm, meaning that the top bezel is incredibly narrow, bestowing a superior screen-to-body ratio to an already rather compact handset. The mini Aquos edition sports a 4.5" 1080p display, returning the rather generous 487ppi pixel density, a 2.3 GHz Snapdragon 801 chipset, and 13 MP camera on the back. Sharp's newest IGZO display tech edition is what will return two to three days of operation on a single charge of the 2120 mAh battery, and the munchkin is waterproof, too.
The second handset is... a flip phone. That's right, in the era of big-screen smartphones, Sharp decided to out a refreshingly nostalgic Aquos K, which looks very slim and stylish, has a powerful 13 MP camera on the back, capable of 1080p video, high pixel density, and a sensing trackpad for navigation of the interface that is skinned a lot like Android, with a full-featured browser, and Google's search field on the home page. Any takers?
Recommended Stories