Sharp says it will put "glasses-free" 3D into a smartphone by the end of the year
2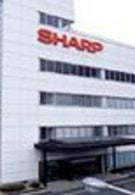 With 3D movies being released almost every weekend, the technique is becoming a part of mainstream life. In fact, by the end of this year, Sharp plans on bringing 3D to your smartphone. The manufacturer is the leading provider of cell phones in Japan although it has a small presence elsewhere, and produces the 3D parallax barrier display that allows for 3D images without the use of glasses.
Sharp is already planning on making the
3.4
inch 3D touchscreen for the handheld Nintendo 3DS. This game system will also include a camera to take 3D pictures for instant viewing. This is exactly what Sharp has in mind for the 3D smartphone it will produce. Down the road, we would expect to get some idea of the specs, carrier and launch date. For now, we will have to be content knowing that a Sharp representative said that the phone will be available around the world by the end of the year.
source:
Reuters
via
MobileCrunch