Shadow Gun to be the first game optimized for a quad-core chip
14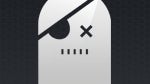 Gaming might be the stronghold of iOS, but this time Apple's platform is not alone in getting the latest of wow-inspiring graphical shooters. Game studio Madfingers, aka the folks behind Samurai II: The Vengeance, has announced Shadow Gun for iOS and NVIDIA Tegra-powered Androids. The game will be the first one
optimized for both dual-core and quad-core chips
when they hit the market.
The drool-worthy graphics from the screenshots should speak for themselves, but it's the tactical elements of the gameplay that ShadowGun takes pride in as the game tries to redefine mobile graphics. The developer warns us that the screengrabs aren't an exact copy of the game on a real-life device, but promises on par visuals. The story puts you in the distant future of the year 2350 when the world is largely defined by the evil mutant creations of a geneticist. Your role? To stop him, of course.
The game will be
available on the Tegra Zone application and the Android Market
sometime this year, which could be taken as one additional hint that quad-core chips might see the light of day this year. We are, however, yet to hear an exact release date or price, so for the time being we can only watch those screenshots and wait.
source:
Madfinger Games
via
TouchArcade