Prepare to get your behind kicked: Shadow Fight 3 is out, smooth as ever, less shadowy
5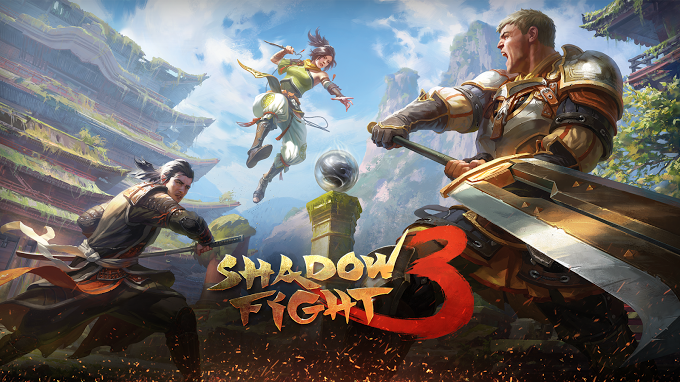 When it comes to fighting games for mobile devices, you really don't have a lot of options. One title that definitely sticks out due to its quality and control scheme has been Shadow Fight 2. It was developed exclusively for mobile, it had super-smooth animations, and controls which didn't work terribly bad, considering all you have is a touchscreen.
Well, just yesterday, a new game in the series was released — Shadow Fight 3. Is it a better game or more of the same?
It is most certainly a noteworthy upgrade. The game is bigger, better, with entirely new items and a new PvP mode. Fighters are no longer shadowy figures but fully-drawn models that change with every piece of gear you attach.
It's not an easy game to master, too. We found that even the tutorial levels pulled no punches. And, as soon as we were out of the training, we were faced by an enemy who pretty much destroyed us repeatedly.
Of course, this all feeds into the lootboxes and the item system. In order to progress in the story, you will need to equip better weapons and skills for your character. And to do that, you will either have to grind PvP duels or "side quests" (PvE duels). But that's all kind of fine, since the game is a free download to begin with — there's nothing wrong with dropping a few bucks on loot crates if you enjoy the title, but we do hope the later levels of the game don't become unbeatable unless you spend tons of money on gear.
As far as the PvP goes — we've encountered no problems thus far. Connection is stable and controls are responsive. Right now, it's pretty easy to find an opponent and battles are short and sweet.
Check it out for yourself – links are below.