Seven-year old memorizes dad's Apple ID password, spends $5900 playing a game on pop's iPad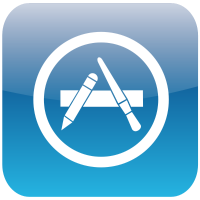 Seven-year old Faisall Shugaa has discovered that having a great memory isn't always a good thing. Faisall had secretly memorized the Apple ID password employed by his dad, 32-year old Mohamed Shuga. That allowed him to ring up 65 transactions with Apple between December 13th and 18th. The youngster was playing
Jurassic World
on his dad's iPad, and paid to have the dinosaurs upgraded using the Dino Bucks currency in the game. He says that he was not aware that he was spending real money.
Mohamed, who runs a carpet store, found out about the transactions when he tried to make a purchase from a supplier. While we're not sure how angry he was at his son, he did vent some steam toward Apple. "I'm 32 years old, why would Apple think I would be spending thousands of pounds on buying dinosaurs and upgrading a game?," he said. "Why didn't they email me to check I knew these payments were being made? I got nothing from them. How much longer would it have gone on for?"
At first, Apple replied to Mr. Shugaa's demand for a refund by saying that there was no guarantee that this would happen. He then told Apple that he needed the money to buy his children their Christmas gifts this year. That hit the right chord with the tech titan, who then gave Mohamed a complete refund.
Word to the wise. If you have children playing games on a mobile device, you need to monitor what is going on every now and then. Make sure that they do not have access to any passwords that you use. It just might save you a lot of grief.
source:
Metro.co.uk
via
PCMag