See the Nokia Lumia 525 run Android 6.0 Marshmallow
14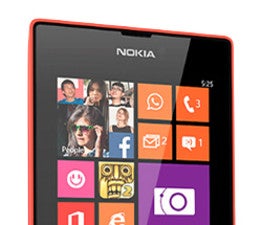 The
Nokia Lumia 525
is a humble 4-inch smartphone with unimpressive specs that launched back in 2014, and nobody would have guessed that two years later, despite not even being officially updated to Windows 10 Mobile, it would be able run Android 6.0 Marshmallow. Yup, that's right, a clever "hacker" has managed to run a build of CyanogenMod 13 on the aging Lumia 525, and it looks surprisingly smooth judging by the proof-of-concept video.
This is not the first time we are seeing a project to port Android to a Lumia device, but this is the first one that may come to fruition. The developer of the project, Triszka Balázs, has said that if everything goes well, the source code may be publicly released next weekend. Unfortunately for modding enthusiasts, he has since chimed in over at the XDA Developers forums to say that his "Lumia 525's eMMC died", which will definitely delay the release.
The CyanogenMod ROM currently works only on the Lumia 525, but the developer is planning to port it to the
Lumia 520
as well. Don't get your hopes up for a fully working Android 6.0 Marshmallow for the
Lumia 950
, as the exploit needed to run the custom ROM is currently applicable only on Qualcomm Snapdragon S4 devices. The developer says it's possible to run it on other devices, but clarifies that that would indeed require a lot of work to make it happen.
Still, what Balázs has achieved, even as simply a proof-of-concept, is amazing! Keep in mind however, that several key features are currently not supported by this custom ROM, including Wi-Fi and Modem, and the screen is in need of some of calibration for more accurate touch input. With that said, here is the Android-loaded Lumia 525 in action, followed by the obligatory AnTuTu test: