See many Apple iPhones and iPads on the silver screen last year? Here's why
40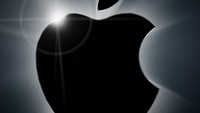 Are you the type that loves to point out which phone or tablet model is being used by an actor during a movie? Do you stand up in a crowded theater and scream out, "
Hey, that's an LG Ally. Wow, that phone is 5-years old!
" Of course, you end up slinking back down in your seat trying to avoid getting pelted by popcorn and jujubes.
As it turns out, there is an award given to the brand that was involved in the most product placements in the biggest Hollywood films of the previous year. The
Brandcameo Product Placement Award
for overall product placement in 2014 belongs to Apple. The company's products, including the iPhone and iPad, were seen or talked about in 9 of the 35 movies that reached number one at the box office in 2014. That beat out Sony and Coke by one single appearance.
Apple last won in 2010 and 2011. Last year, Budweiser got the victory. In picking up the trophy for 2014's product placements, Apple was credited for product appearances or dialogue involving a product in "The Lego Movie," "Captain America: Winter Soldier," "Ride Along," "The Other Woman," "Neighbors," "The Fault in Our Stars," "Think Like a Man Too," "Gone Girl" and "Ouija."
Apple also had product placements in a few movies that didn't make it to number one such as "Alexander and the Terrible, Horrible, No Good, Very Bad Day," "Birdman," "Sabotage," "Breakup Buddies" (China), "Tusk," "Let's Be Cops" and "Sex Tape." While appearing in more than a quarter of 2014's number one films might sound good, back in 2009 and 2010 Apple scored product placements in 48.7% and 42.5% of those years' top films respectively.
source:
brandchannel
via
BGR