Security research firm recommends that Android buyers stick to a Nexus or Samsung phone only
99+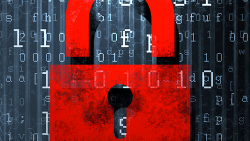 Highly respected security researcher Gal Beniamini has found and demonstrated a vulnerability on certain Android phones using a Snapdragon chipset. This attack bypasses an attacked phone's full encryption. These handsets have not yet received the May security update, which just so happened to contain a security patch against this vulnerability. Taking into account the number of Android phones which have not received the May security update, it is computed that 57% of Android phones are vulnerable to this attack.
According to research firm Duo Labs, 75% of
Samsung Galaxy S6
units received the May security update compared to the 0% that received the January update.
Samsung Galaxy S5
phones were .2% patched in January compared to the 45% that received the May update. 75% of Nexus handsets have received the May security update.
Duo strongly recommends that Android users install each security update as it arrives. Because not every manufacturer is really pushing the security updates, Duo suggests that consumers looking for a secure Android phone limit themselves to Nexus and Samsung models only.
"As always, we find the only Android devices that we can recommend without major reservations are Nexus and, now, Samsung devices, provided they keep releasing those security updates quickly."-Duo Labs
In a message to corporate IT chiefs, Duo says that corporations should develop policies to prevent vulnerable handsets from putting company data at risk of being hacked. By having strong corporate policies in place, IT personnel can determine which users are sporting Android phones that are vulnerable to attack. Most BYD'ers don't realize when their Android phone is vulnerable to an attack.
source:
Duo
via
AndroidAuthority