Secret codes reveal information on your iOS or Android phone
11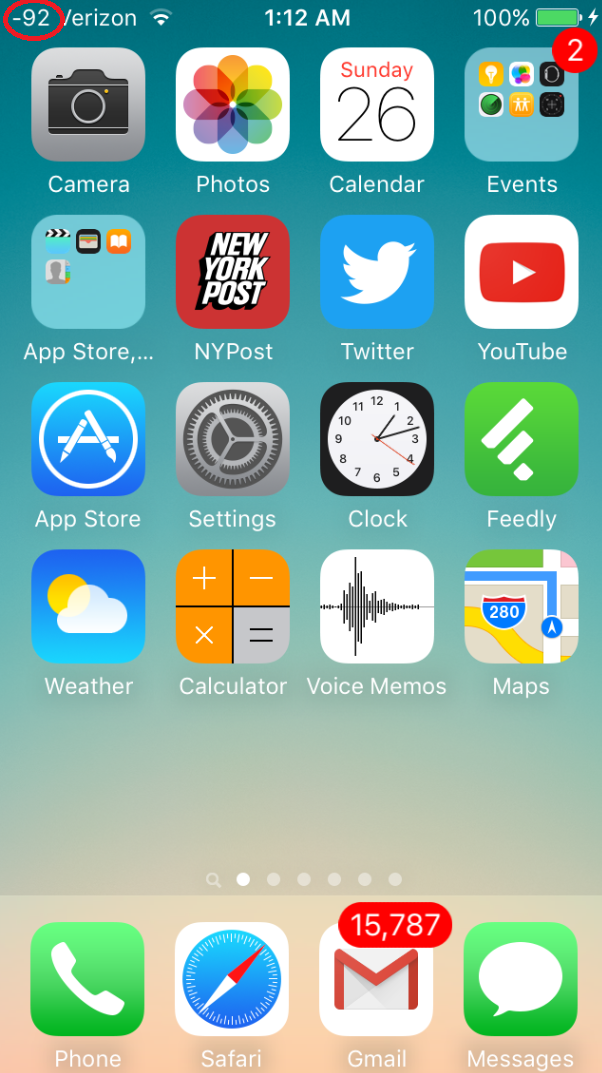 Punching in the special code will allow iPhone users to view signal strength in decibels instead of dots
There are secret codes that can help you open up new features on your Apple iPhone. These features are found on a menu called
Field Test
which can be accessed by opening the dialer and punching in *3001#12345#* using the key pad. In Field Test mode, press on the power button until you see the slider appear. Instead of using the slider to turn off the phone, press on the home button until the home screen appears. And that is when you will see the change.
Instead of the dots signifying signal strength in the upper left of the screen, you will see a number representing decibels. A reading in the range of -40 to -80 is very good. Any reading of -110 and lower would represent a very poor signal. To return to the dots, use the code again to open the Field Test screen and close it with a single tap on the home button. Other codes include the *#06# that will show your phone's unique IMEI number, and *#33# will show you if your iPhone is enabled for voice, SMS and data.
Android codes are harder to list since many are manufacturer-specific. We can pass along a couple that should work on all Android devices. To view multiple screens of information pertaining to battery usage, Wi-Fi configuration and more, punch in *#*#4636#*#* on the dialer. Dial *#*#1472365#*#* to see information about Google Calendars.
source:
Gizmodo