Second public beta to iOS 9.2 released by Apple; iOS 9.1 breaks Touch ID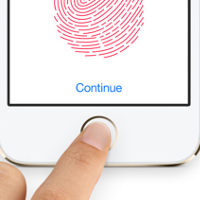 If you're a member of Apple's public beta program, you could receive as soon as today the second beta for iOS 9.2. The update was pushed out to developers yesterday. The build number is 13C5060d, but keep in mind that once you install iOS 9.2 on your iPhone, you cannot go back to an earlier build (more on this below). The major new addition with this update is the support for AT&T's NumberSync.
This service allows you to stay in touch on numerous mobile devices using just one phone number. And it also allows you to use your Apple iPad to make calls over a Wi-Fi network. If you have installed the iOS 9.2 beta on your iPhone, you can enable Wi-Fi calling on the other iOS devices you own that are tied to your iCloud account. Click on
Settings
>
Phone
>
Wi-Fi Calling
>
Add Wi-Fi Calling For Other Devices
.
Meanwhile, some iPhone users who updated their handset to iOS 9.1 are complaining that the update has broken Touch ID. In some cases, the fingerprint sensor embedded in the home button fails to recognize the owner's fingerprint. For some users, Touch ID doesn't even realize when a finger is pressed down on the button. And the scary part is that neither a hard reset, or a factory reset, will fix the situation. Because Apple stopped signing iOS 9.0.2, users cannot drop back to the older iOS build. The only hope is that iOS 9.2 brings a fix.
An interesting chart released by Thinkybits shows that Apple has been decreasing the amount of time that iOS builds stay in beta. Is Apple rushing out these updates too quickly without putting them through enough testing? Consider that iOS 9.1 went through 5 beta builds in 33 days, about half the usual time for Apple. And iOS 9.2 has hit its second beta in half the time that iOS 9.1 did. Is it time for Apple to slow down and smell the coffee?
source:
Thinkybits
,
Forbes,
AppeInsider