Save $3.99 by downloading this iOS Alarm Clock app for free (limited time only)
4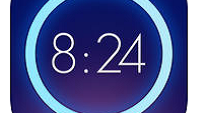 For those who usually eschew Apple's free app of the week, this week's freebie will not only save you $3.99, but it actually could come in handy. The Wake Alarm Clock is available for your iPhone, iPad, and yes, your iPod Touch. Of course, alarm clock apps are plentiful in the App Store, so what could possibly justify the usual $3.99 price? Let's just say that the Wake Alarm Clock is tenacious.
The Wake Alarm Clock wants to make sure that you are up when you need to be. In Shake Mode, the app awakens you by requiring that you do some physical exertion to turn the alarm off. The alarm will continue to ring until you fill up the shake bar on the app by continually shaking your device. If you need a few more minutes of sleep, slapping the screen will turn on the Snooze Mode. And if you want to just go back to sleep, flipping over your iOS powered device will turn off the alarm altogether.
If you want something a little more old school, there is an option that will allow you to swipe to activate the alarm controls. With iTunes integration, you can wake up to your favorite song, although the app comes with 12 pre-installed sounds. And with an alarm that gets progressively louder, this just might be the one clock that can get you up in the morning so that you are not late. At night, the app doubles as a desk clock.
Remember, this app is now free for a limited time. If the sight of the morning sun peaking through the curtains makes you close your eyes and go back to sleep, why not give the Wake Alarm Clock a shot? It might just save your job by getting you to work on time.
source: WakeAlarmClock (
iOS
) via
RedmondPie