Samsung may be working on an iMessage-like chat app with RCS support
14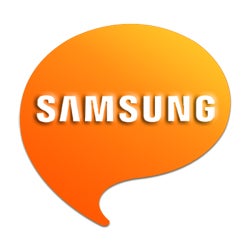 Samsung yesterday announced its acquisition of Canadian-based NewNet Communication Technologies, a company specializing in Rich Communication Services (RCS). The acquisition could mean that the South Korean tech giant is working on its own messaging app employing the RCS standard.
Samsung's previous mobile messaging app, ChatON, enjoyed a large user base for some time, in the vicinity of over a 100 million users at one point, but was ultimately overshadowed by the competition. ChatON launched in 2011 and was shut down 4 years later, in March 2015, after losing a great deal of its active users to the likes of WhatsApp, Viber, and other competitors.
Samsung may now be looking at a second attempt at developing a chat platform with its acquisition of NewNet. In a press release yesterday, the tech giant stated that consumers could
"benefit from an advanced messaging experience with features such as enhanced calling, group chat, and the ability to easily share and transfer large files including multimedia and high-resolution photos,"
which decisively points at RCS support being part of the plan.
Interestingly, Samsung may not be interested in developing a proprietary messaging app for its Galaxy lineup, a la iMessage, but rather a widely available, possibly cross-platform, solution that will see the mobile industry
"accelerate the deployment of RCS-enabled networks."
Google recently released an updated its
stock Messenger app with RCS support
, but the feature is currently limited to Google Pixel, Pixel XL, and Nexus 6P owners on Sprint. This will likely change in the near future, as the standard becomes more widely adopted by both developers and carriers.
source:
Samsung
via
ZDNet