SanDisk's 'world first' 1TB SD card targets VR and UHD video buffs
11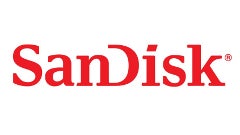 SanDisk is an established front-runner in the development of portable storage media. The SD card, in particular, would not have come along in such strides over the years were it not for SanDisk's research and innovation. Nowadays, we can store hundreds of gigabytes of data into cards the size of a fingernail, but the industry, or rather, SanDisk, is not stopping there. The California-based firm has just taken the wraps off a 1 TB SD card, which it claims is the world's first of such size.
A whole terabyte sounds like an endless supply. But with a few cameras, for example, capable of shooting at 8K resolution, 1 TB of expansion can get eaten up rather quickly. Western Digital, the parent company of SanDisk, suggests that its spacious new card will be able to handle UHD video with aplomb, and the card's continued development also has an eye on the emerging VR industry. It's still a prototype for now, though, so you won't be able to get your hands on it for the time being.
SanDisk's own 512 GB SD card is currently up on Amazon for just over $300, so we wouldn't be shocked if the terabyte model winds up at near or over the $1000 mark. Regardless of how much it will cost initially, storage media of this nature usually falls in price sharply. For example,
SanDisk introduced its 200 GB microSD card
early last year and by the time it released in June, the touted $400 price tag
was a mere $239
. Now, just a year later,
you can pick one up for a measly $59
when the deals are on.
SanDisk's exciting concept card is not of the microSD variety so even when it does hit the market, you'll not be able to slot it into your smartphone or tablet — though some tablets do cater to full-size SD cards. Nevertheless, it's a promising inroad, and hopefully, it won't be long before we can add a terabyte or more to our mobile devices' repertories.
Would you, in future, like an extra terabyte on board your device to play around with? Let us know in the comments below.