San Francisco cops go undercover in bid to halt Apple iPhone thefts
21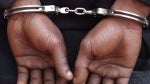 With nearly
1 out of every 2
residents in San Francisco wielding an Apple iPhone, the highest rate of any major city in the U.S., it is no surprise that cops in the area have been having a hard time dealing with thefts of the device. Law enforcement in the region decided that the best way to stop robberies involving Apple's iconic smartphone would be to reduce demand for the phone from those that buy such stolen merchandise. To achieve that goal, cops in the city have been going undercover, armed with boxes of the Apple iPhone to sell, donated to the cause by Apple.
San Francisco Police Capt. Joe Garrity compares the strategy to
cutting the head off of a snake
. "
If they steal the phone but can't sell it, there's no market
," he says. But others complain of entrapment. Not surprisingly, the main complaints come from the public defender's office. One such statement comes from Chesa Boudin, a San Francisco public defender who argues that, "
You're basically creating crime or luring people to commit crimes
."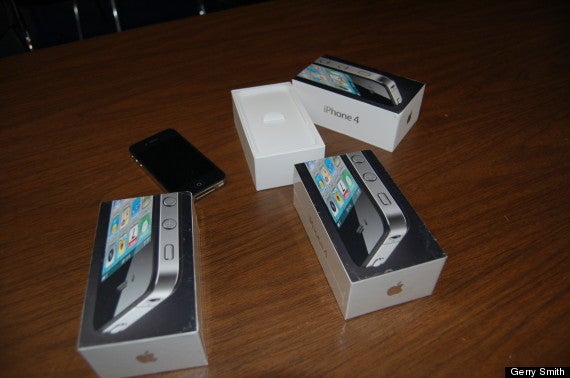 Apple lends the cops Apple iPhone units to use in the sting
In New York, a similar sting operation backfired when the undercover officer selling the Apple iPhone was alleged to have been too aggressive and would
not take no
for an answer from a potential buyer. 20 year old Robert Tester ended up paying $20 for an Apple iPhone hawked by the undercover cop because the officer said that he needed money to buy Christmas presents for his daughter. The charges were dropped, but the arrest caused Tester to miss work and he claims it has caused him psychological injury. Tester is suing the NYPD and the City for $150,000.
The strategy does come close to crossing over a gray line, but police feel it is something they have to do to try to slow down what has become an epidemic in New York. If not for Apple iPhone related robberies,
the crime rate in New York City would have been down last year
. To make the arrest valid, officers must remember to tell buyers that the phones they are selling have been stolen. The usual story given by the undercover cop is that the devices were lifted from a nearby Apple Store.
Besides the questionable legality concerning some of the arrests, another problem that has arisen is the number of Apple iPhones that become lost in the shuffle. The units given by Apple to the cops are loaners. A few times, the cops have turned over an iPhone to a buyer and the latter managed to run off with the handset, uncaught. This thought doesn't escape Capt. Garrity, who yells at his undercover team as they prepare to head out for an evening of busting buyers of stolen Apple iPhones. "Try not to lose the fucking phones!," Garrity screams out as the cops head to their squad cars.
source:
HuffingtonPost
via
TUAW