Samsung aims to break the 3GHz barrier with new mobile chips
26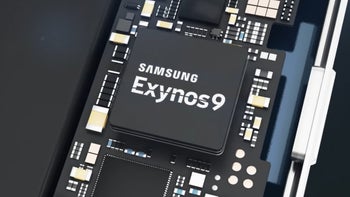 Earlier today in a press release Samsung announced that it extends the partnership with Arm to bring to the market the first 7nm and 5nm chips that would be capable of 3GHz+ clock speeds.
For those unsure what that means, some clarifications:
Arm is a company that focuses solely on designing semiconductor chips and licensing its IP (intellectual property) to manufacturers. Developing small scale chips is extremely expensive, which is why even large corporations, such as Samsung, rely on Arm for some of their products.
In context of the article, smaller component size means more transistors per square millimeter, which can be utilized in different ways, for example: more power in the same size or same power in smaller size. Smaller transistors also have better energy efficiency which leads to less heat generated which allows for higher clock speeds. Higher clock speeds mean more calculations per second i.e. higher productivity.
Now back on track, the new chips will use Arm's Artisan physical IP platform and will be based on Samsung Foundry's 7LPP (7nm Low Power Plus) and 5LPE (5nm Low Power Early) manufacturing technologies. The low baseline power draw will allow Arm's the next generation Cortex processor – the A76, to reach clock speeds above 3GHz.
While current top spec CPUs provide consumers with all the performance they need, Artificial Intelligence and Machine learning modules would greatly benefit from these new processors.
To put things into perspective, the
Snapdragon 845
, currently found in most high-end Android devices, as well as
Apple's A11 CPU
, are both based on 10nm technology, while mid-range devices usually have chips with 14 to 28 nm architecture.
The Cortex A76 will be running only 64-bit kernel-level code, the first ever Arm CPU to do that, but will have integrated support for 32-bit applications, so no compatibility issues are expected. As usual, the CPU will be accompanied by a GPU, in this case the Mali G76.
According to Samsung, the first batches of the new 7nm chips will be ready before the end of the year. Considering this timeline, the first devices to have the Cortex A76 are expected at the beginning of 2019, which coincidentally or not is when the Galaxy S10 is to be released.
source:
Samsung
via
SamMobile