Samsung's hexa-core Galaxy Note 3 Neo pictured next to the original Note 3?
16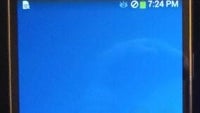 A couple of days ago, we told you that Samsung's rumored
Galaxy Note 3 Lite
would end up being called
Note 3 Neo
when it hits the market later this year. We also informed you that this would be Samsung's first handset to have a hexa-core processor. Now, a photo which reportedly shows the Note 3 Neo for the first time was unveiled on Twitter by Sam Mobile.
If this leaked photo is legit, it seems that the Note 3 Neo (model number SM-N750 / SM-N755) looks exactly like the original Note 3, although it's slightly smaller. We heard that the Note Neo would sport a 5.55-inch 720p display instead of the 5.7-inch 1080p screen found on the original Note 3 - so that's why it's a bit more compact.
Needless to say, we should take all this with the proverbial grain of salt. Samsung has not confirmed that it would launch a Galaxy Note 3 Neo / Lite. However, if it will, it may announce the new device at MWC in late February, possibly alongside the
Galaxy Grand Neo
(another unconfirmed device).
It's said that the alleged Galaxy Note 3 Neo (pictured on the left in the image below) would be positioned between the 2012 Galaxy Note II and the regular Note 3. We'll bring more details on this as soon as we get them!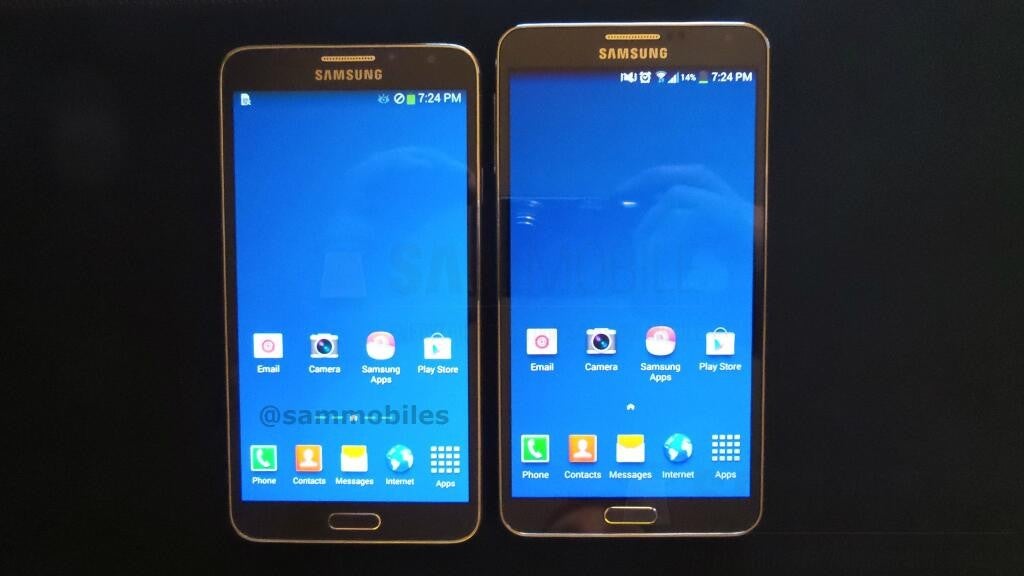 Source:
SamMobile