Samsung's first video ad for DeX is up: showcases Galaxy S8's potential in mobile productivity
16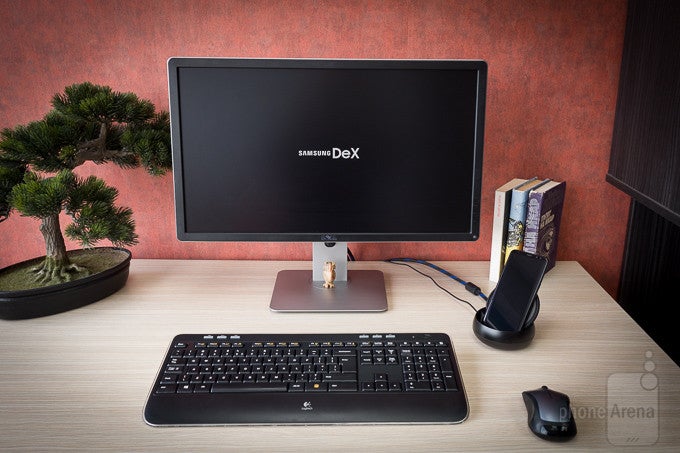 With the
Galaxy S8
, Samsung released a
brand-new DeX station
— a dock for your phone, which can connect to a monitor, a keyboard, and mouse and give you a quasi-desktop productivity. The marketing tagline for it is "Leave you laptop behind", but let's be honest —
it depends on what type of work you are planning to do
.
But that's not to say that DeX is entirely useless. Samsung has finally decided to shine a spotlight on this rather useful Galaxy S8 feature with a nicely-made video ad for it. The clip shows a journalist who travels to a faraway place to report on... something. Armed with just her Galaxy S8 and her DeX station, she is able to take notes on the go, take photos (and yes, the S8's camera is awesome), then find a monitor at an Internet cafe to hook up to, edit and compile all the data in a neat little article, and send it off.
The ad also showcases multitasking and video calls while in DeX mode, which are all great features to have in such a small, small package.
Yeah, DeX might not be replacing your desktop computer, and working with it may not be as happy-go-lucky as it's shown in the ad, but we can't say we are not excited about seeing the future of this type of mobile stations. First, it was Microsoft's
Display Dock
for the
Lumia 950
, which was doing an OK job in its own right, now it's Samsung DeX, which looks promising with its Android-based platform, but is not super-powerful yet. We'll see where we go from here!