Samsung's defense against Apple calls up prior art... by Stanley Kubrick
14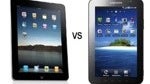 Last night, Samsung filed its opposition brief which will show its intended
defense against Apple's
US International Trade Commission case seeking to ban the import of the Samsung Galaxy devices. The filing includes a number of exhibits and declarations, which are not public record yet, but do give an indication of Samsung's planned defense in the case.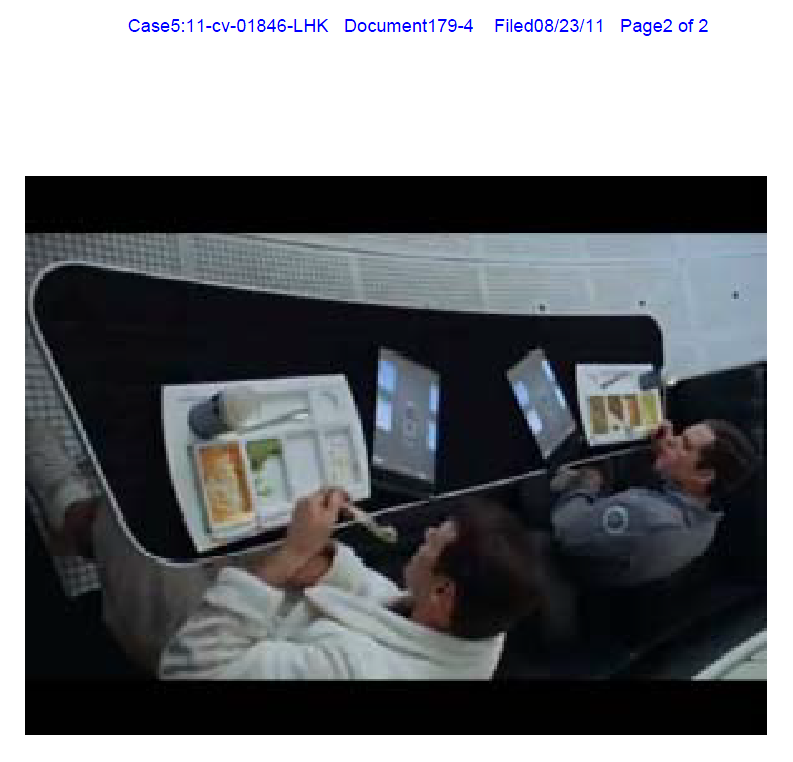 The case is claiming that Samsung has imitated Apple's products in making the Galaxy Tab 10.1 and Galaxy S phones. Samsung has decided to call upon prior art in the case, although in a strange way. Normally, prior art in a case like this would refer to products brought to market (like perhaps the
Samsung F700
), but instead Samsung is calling on a different kind of art: Stanley Kubrick's 1968 film "2001: A Space Odyssey". Samsung included an image from the film, which is supposed to show that Apple's claim that the Galaxy Tab 10.1 is infringing on its design patents. Of course, the objects in the movie were actually just TVs built into a table, but the idea is to simulate a device which could be described much like the iPad in Apple's patent: it is rectangular, dominated by a screen, thin borders, flat back surface and flat front surface.
We could have hoped that Samsung would have called upon Uhura's tablet from the original Star Trek series, but unfortunately that one didn't have a flat back surface. Either way, there's not much likelihood that the judge would throw out the case based on Kubrick, but it's nice that Samsung pointed the absurdity of these suits and gave a nod to a classic movie in the process.