Samsung's US branch found guilty of misleading the US government, will pay a "hefty" fine
31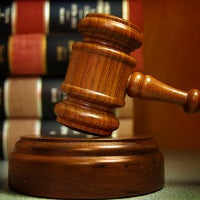 Uh-oh. It appears that Samsung's American Division has been charged with deceiving the US government. The tech giant has mislead the USA's most important institution into thinking that the Samsung-branded devices it had bought had been manufactured in a country, with which the USA has previously signed a fair-trade agreement.
All US federal agencies and institutions are obliged by law to purchase and use only products that have been manufactured in either the USA or a country that is part of a trade agreement. Such countries, for example, are Mexico and South Korea, where Samsung has some large manufacturing facilities, but it appears that the devices it sold the government have been made in China. The problem is that the USA and China have not signed such an agreement.
Samsung's US branch allegedly provided certain federal agencies with misleading information. Interestingly enough, Samsung itself is not accused of this act, and only the company's US-based department will be accountable for this chicanery.
"This settlement upholds important trade priorities by ensuring that the United States only uses its buying power to purchase from countries that trade fairly with us,"
revealed Stuart F. Delery, an Assistant Attorney General with the Justice Department's Civil Division.
In order to settle down the charges, Samsung's US branch will have to part with some $2.3 million. This ruse wouldn't have been exposed if it wasn't for Robbert Simmons, a former Samsung employee and currently a whistle-blower, who revealed the scheme. Simmons will receive an yet-undefined portion of this sum of money.
Thanks for the tip, Mark!
source:
Washington Post
via
Android Authority