Samsung's Orion dual-core chip has new name, Exynos
4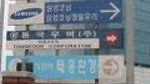 The other day
we told you
that the Samsung Galaxy S II could be the first device to sport the Samsung dual-core Orion chip. We were wrong. Oh, the Galaxy S II is still expected to be equipped with Samsung's own dual-core processor, it's just that the Orion name has turned out to be a code name and the Korean based company will call the line Exynos which comes from the Greek word for smart (exypnos) and green (prasinos). This is a clever way for Samsung to say that its new dual-core line is smart and green.
Seh-Woong Jeong, executive vice president of marketing, System LSI Division, Samsung Electronics, said, "We are excited to introduce the brand name of Exynos for Samsung's application processor family. As consumers demand more from their mobile products, Samsung's Exynos chips will be the power inside enabling the coolest HD multi-media features with even longer battery life." Samsung's press release notes that the first chips will go into production next month and will be the Exynos 4210 dual-core, 1GHz applications processor.
This has brought up an interesting scenario because the Galaxy S II is expected to launch with a 1.2 GHz dual-core processor under the hood. If the only Exynos product soon available will be the 1GHz dual-core chip, it means that either earlier reports that the Galaxy S II would sport Samsung's own processor are incorrect, or the device will not launch with a 1.2GHz processor after all. With MWC just days away, we might find out more about this mystery soon.
source:
AndroidandMe