Samsung's Good Lock walkthrough: suave looks, lock screen widgets, and more
20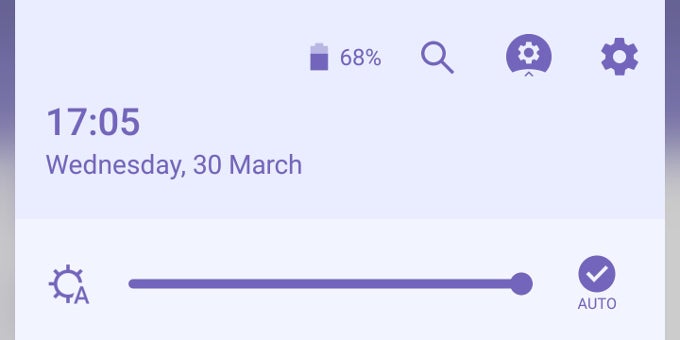 Did you hear about Good Lock? You probably didn't, but we will make sure to brief you as quickly as possible. Good Lock is a new Samsung app that overhauls certain elements of the TouchWiz UI. Described as an "advanced Samsung System UI", Good Lock brings a stock Android-like notification pane and status bar. Meanwhile, the recent apps menu and the lockscreen functionality have also scored some interesting changes; the latter, for example, comes with way more customizable shortcuts and even widgets.
Good Lock seems to be working with all Samsung devices that run Android Marshmallow. Have in mind that it is not compatible with phones running Lollipop, as Good Lock requires API 23, and this one arrived with Marshmallow. You can get Good Lock from Galaxy Apps, but if it doesn't show for you there, you can get it from this mirror
here
.
The notification panel
First of all, the overhauled notification pane should look quite familiar. And rightly so, as we've already seen it on the Android N developer preview. Apart from the regular pane, there are also several toggle shortcuts that allow you to enable/disable Wi-Fi, Buetooth, mobile data, and other features without even flicking open the full Quick Toggle panel.
Sadly, you can't move the toggles around like you can in stock TouchWiz. Actually, apart from changing the color scheme, you can't customize the notification/quick toggle panel at all. Also, notice the status bar icons which are coming straight from stock Android.
There is also a feature that allows you to keep notifications in the pane for later viewing. You can also long-press a notification and a list of available actions will pop up, allowing you to create a reminder, view additional details, or specify a category for the app that has sent you the notification. The latter will bundle all future notifications together.
Here is how the quick toggles of Good Lock look like. They are almost identical with what one would find on stock Android and are certainly an acquired taste. One of the things we don't like though is the bright background that can't be substituted for something darker. Also, notice the amount of blur in the background. Bokehlicious!
Recent Apps
Moving on to the Recents pane, there are some pretty big changes. Your recent apps are no longer displayed as cards, but in a list. You can close each app by tapping the corresponding "X" sign, and open it in multi-window by tapping on the multitasking icon against its name. What's rather interesting here is the so-called App Tray at the bottom of the menu, which allows you to quickly access a few of your favorite apps. This Apps Tray menu also appears at the bottom of your lockscreen. You can customize the apps in it by heading to the Good Lock app. Performance-wise, the overhauled app switcher feels just a smidgen slower than Samsung's regular one, but it certainly has more issues. For example, closing an app at the top of the list will automatically take you to its bottom, which is a bit annoying.
Oh, and the animation of the Recent Apps panel is oh-so-nice!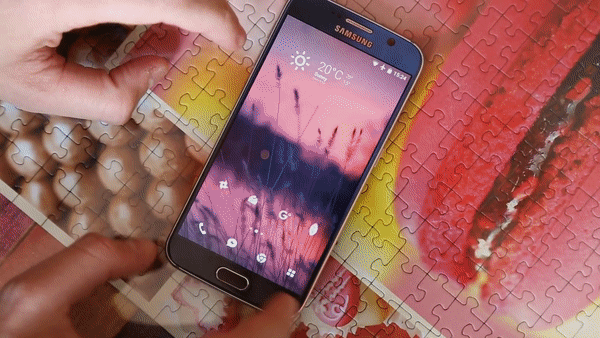 Lock screen
You can have between 3 and 7 icons on different rows and access them by swiping your finger up and down. Lock screen widgets are also making a comeback, sort of - you can add several widgets and access them straight from your lockscreen.
How to access these? They are hidden in plain sight - you can access your lock screen widgets by swiping down on the lockscreen clock. Just make sure you don't swipe down anywhere else as doing so triggers the unlock animation.
Speaking of these, you have several to choose from, ranging from light flares to squares, and so on.
Customization and Routines
Apart from editing the App Tray layout, all of the customization is done through the Good Lock app. The process is pretty straightforward: you can edit a slew of general settings from the Routines menu, as well as different lock screen settings from the corresponding menu. Notice the "Uninstall" option at the bottom. You will need this one if you wish to revert back to stock TouchWiz SystemUI.apk. Simply uninstalling the app won't do so.
And what are Routines? These are different profiles that enable you to set up different apps in the App Tray, widgets on the lock screen, and color scheme. You can easily switch between your different profiles by heading to the Routines menu in the app.
Final thoughts
All in all, Good Lock has too much issues that prevent it from being a stable daily driver. For the most part, it's a curious example of Samsung's in-house attempts at spicing up the user experience and appealing to the user crowd that is infatuated with Android's stock looks. At this point, the overhauled SystemUI is not a viable alternative of TouchWiz, but they might be giving us hints that Samsung is at least experimenting on the UI front. And this makes us hopeful.