Samsung working on wireless charging through magnetic resonance, coming later half of 2014
19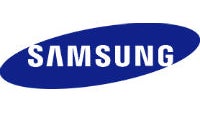 The Korean media love Samsung, and have been providing us with a lot of Sammy intel for a while now. Of course, this type of information can sometimes end up as wildly inaccurate, though we sure as hell hope this latest nugget of insight into Samsung's inner workings doesn't. That's because, according to ETNews, the Seoul-based giant is working on bringing a new type of wireless charging to its handset starting in the later half of 2014.
Unlike the current method of magnetic induction, which requires that your smartphone is more or less kissing your charging pad, Samsung is said to be working on a method that will work with magnetic resonance. This means that within a certain range from the pod, you could be talking, texting, or watching a movie, and the hope is that all the while your smartphone will be simultaneously charging. To achieve this, Samsung is reported to be working with New Zealand's PowerbyProxi, a company it very recently invested $4 million into.
We ought to admit, this sounds pretty exciting, though it remains to be seen just how well implemented the feature will be, if at all.
Recommended Stories