Samsung will come through with "several" Tizen smartphones later this year, says report
15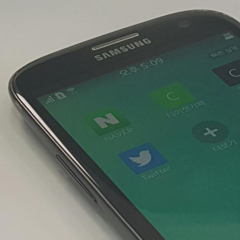 Samsung has already made it quite clear that its
Tizen OS is here to stay
, despite the criticism from around the mobile industry. As a long-term goal, the company sees the software running on all of its products, and believes that the Linux-based platform will be essential as smart home devices become commonplace. The anti-Tizen sentiment stems from the belief that it will never offer a viable alternative to the likes of Google's Android, particularly since the latter boasts a rich ecosystem and app base. But as per sources of Reuters, Sammy will furnish us with
"several"
new smartphones later on this year, of
"varying"
price points.
The tipster didn't give much away, stopping short of releasing any juicy details. But if the retail cost of said devices are diverse as is being hinted, there's reason to believe that Samsung may roll out some stronger offerings than those seen so far. Recently, we heard that the company may introduce the
Z3 Tizen smartphone
, with a quad-core, processor, 5-inch display, and a 2000 mAh battery.
The Z1
, which has shifted over a million units in India, goes some way to proving that Sammy is
not
deluded in placing so much faith at Tizen's door. Fighting through the skepticism, Samsung believes that its lightweight OS does have a place in a space dominated almost entirely by iOS and Android, and as such, it'll be intriguing to see what these next Tizen phones are made of.
Would you rock a Tizen handset over a 'droid or an iPhone? Let us know below!