Samsung's Z3 Tizen smartphone may launch later on this year
14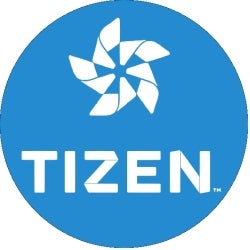 Samsung has made it quite clear that the Tizen OS is here to stay. The platform has its fair share of critics, but the company is
pressing on regardless
. After the
Samsung Z1
, it was rumored that Samsung would be
coming through with the Z2
, but according to a new report, the company may skip that handset entirely and leap straight to the Z3.
Apparently launching in the second half of this year, the Samsung Z3 will be more powerful than the original Z1, and run on the Tizen OS. Samsung appears undeterred in its efforts to develop and enhance the reach of the Tizen OS, despite various industry snipes that the operating system is a non-starter. From consumers and analysts to Huawei's CEO of the Consumer BG, who has said that Tizen has
"no chance"
of becoming a success, the platform cannot seem to escape negativity. But nevertheless, the Z3 is said to be en route to market.
According to the folks at Tizen Experts, the device will include a quad-core, 64-bit processor along with a 5-inch display. The 5-megapixel main shooter may be accompanied by an equally-modest 2-megapixel front-facing snapper, and the device may be kept ticking over by a 2000 mAh battery.
The reason why Samsung is keen to persevere with Tizen, it seems, goes beyond the smartphone industry. The company wants its platform to integrate with all of its products, including TVs, smartwatches, and eventually, smart home gadgets as the market for the Internet of Things evolves.
Whether the company is swimming upstream in this endeavor remains to be seen, but what does seem likely is that the Z3 Tizen smartphone will be headed to market over the next few months. The specs are by no means definite, and there are no details on pricing and availability as yet, but when this info does emerge, we'll have it covered right here.