Samsung unveils Bluetooth speaker with NFC for hassle-free pairing
8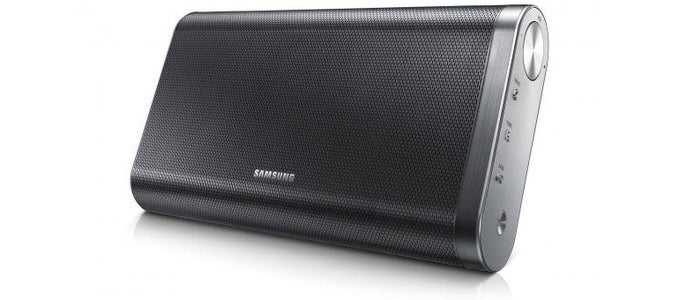 Those portable Bluetooth speakers are pretty neat, aren't they? Being small, battery operated, and relatively lightweight makes them easy to carry around, and the sound they produce is vastly superior to what a smartphone's built-in loudspeaker can reproduce. And not to be outdone by other accessory manufacturers, Samsung just introduced a new wireless Bluetooth speaker set of its own. The company's model DA-F60 offers high fidelity audio and promises no noticeable distortion even at high volume levels.
But Samsung has not forgotten to outfit the DA-F60 with several handy tricks. For starters, it is NFC-enabled, meaning that pairing a smartphone or tablet with it can be as easy as tapping the two together. Of course, devices that lack NFC are compatible as well. There's also support for the apt-X codec, which promises to deliver better-sounding audio streamed over Bluetooth. And with the SoundShare function, one can use the accessory as a remote speaker for a TV with Bluetooth connectivity.
In terms of hardware specifications, we know that speakers with neodymium magnets are being used in conjunction with passive radiators for better reproduction of the lower frequencies. The Samsung DA-F60 Bluetooth speakers set tips the scales at three pounds. Further details are scarce at this time, but we do hope to learn more once the accessory is ready to hit the shelves. Retail pricing is also to be announced.