Samsung's first under-display camera design won't be for the S11 but rather the Fold 2
8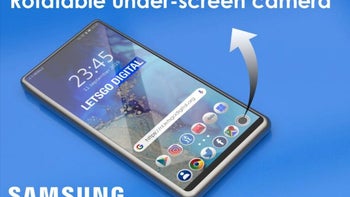 Samsung may be the first major phone maker to elevate its "all-screen" phone design to the inevitable next step - a selfie camera that is invisible because it is tucked under the screen panel.
Korean media is
reporting
today that Samsung has ordered the production of said display packages, dubbed HIAA2 (for hole-in-active-area). Don't let the "hole" part fool you, as the display tech that brought along the S10 and
Note 10
punch hole designs is denoted as HIAA1, while HIAA2 is its logical development.
For HIAA2, Samsung still employed the precise laser cutting technique that it has exclusivity over for OLED panels, but has reportedly covered the "hole" with a transparent display layer that can be active and still let more light shine through.
The technology could very well be ready for the
Galaxy S11
release in March, but the fact that Samsung has started production at its A4 plant, where there are only two OLED lines that can churn out not more than 30,000 panels a month, means it is most likely for a niche device.
What could that be? Well, remember yesterday's tip that the Galaxy Fold 2 will be making a cameo in April? That's exactly the phone that Samsung is reportedly thinking of equipping with the yet-unproven under-display camera technology, whereas the Galaxy S11 will more likely have to make do with a design resembling the Note 10, just with even thinner bezels.
We are very curious to see whether Samsung has managed to solve the photo quality problems
inherent
with the under-display camera technologies, but if anyone can make transparent OLED work, it's the Korean juggernaut.
Meanwhile, as if to reiterate that it is indeed working on cameras tucked under the screen package, as well as on some weird solutions to employ them, Samsung has patented this concoction, unearthed by the folks from
LetsGoDigital
.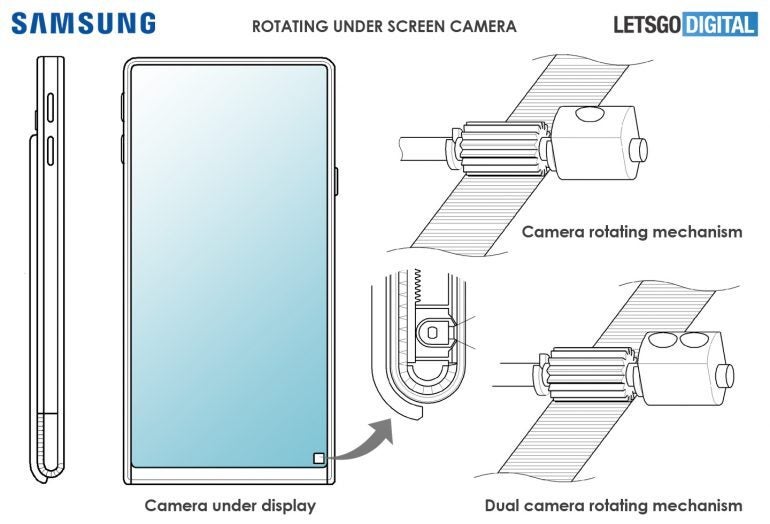 The patent depicts a phone with a sliding flexible display that can be pushed around the edge of the handset. Not only that, but the weirdly placed under-screen camera can rotate together with the display, and be in both single, and dual-sensor configurations.
While this one we have to see to believe in, a simple good under-screen camera would convince us that Samsung can pull off any engineering marvel, and if the Fold 2 is its host, so be it.