Phones with under-display cameras are not coming this year, and there's a good reason for that
20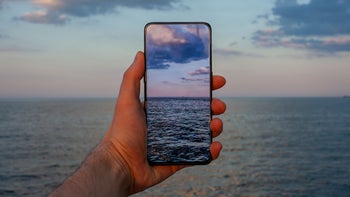 We recently got our first-ever look at working
under-display selfie camera
prototypes, developed by Oppo and Xiaomi. Despite the short running time and low resolution of the video, it still managed to excite by offering a sneak peek at a future where solid-state, all-screen design is the norm for smartphones. A future, which is no doubt coming, but may not be quite around the corner yet.
Even though the prototypes we saw were in an advanced stage of development, it seems like the technology will still need some time to mature, before it makes it to mass production. According to prolific leakster
Ice Universe
(@UniverseIce), we won't see a phone with an under-display camera this year, with companies instead focusing on improving existing solutions.
Universe claims that display camera punch-holes aren't going away in the near future, and will instead keep shrinking until they reach around 1 mm in diameter. This will supposedly happen in the next "1-2 years," according to the leaker. For reference, the Galaxy S10's selfie camera punch-hole measures at 5 mm in diameter, while the Galaxy Note 10 is rumored to have an even smaller opening for the front-facing camera.
For those seeking the perfect, notchless smartphone screen experience – prepare to be amazed.

You are taking a very first look at our under-display selfie camera technology. RT! pic.twitter.com/FrqB6RiJaY

— OPPO (@oppo) June 3, 2019
Under-display cameras have been one of the biggest challenges for smartphone makers in recent times. The concept itself is nothing new – in fact, we
theorized how an under-display camera may work
prior to the release of the Galaxy S10, and during our research, we stumbled upon patents from over a decade ago. The challenge here lies not with coming up with the idea, but with executing it. Technological limitations have up until now stifled the development of under-display cameras for consumer devices, but as technology progresses and manufacturing prices go down, companies are beginning to explore new ground.
We've already seen low-level implementations of under-display cameras in the form of optical fingerprint sensors. An optical fingerprint scanner is basically a CMOS camera sensor placed under the display, but it's very different from a dedicated selfie camera. The fingerprint scanner doesn't need a lens and is designed to capture images of your fingers pressed against the screen, not farther away than a millimeter from the sensor itself. A dedicated camera needs a lens, and needs to be able to capture clear imagery from a foot away to as far as infinity, and that's why it's difficult to implement under a display.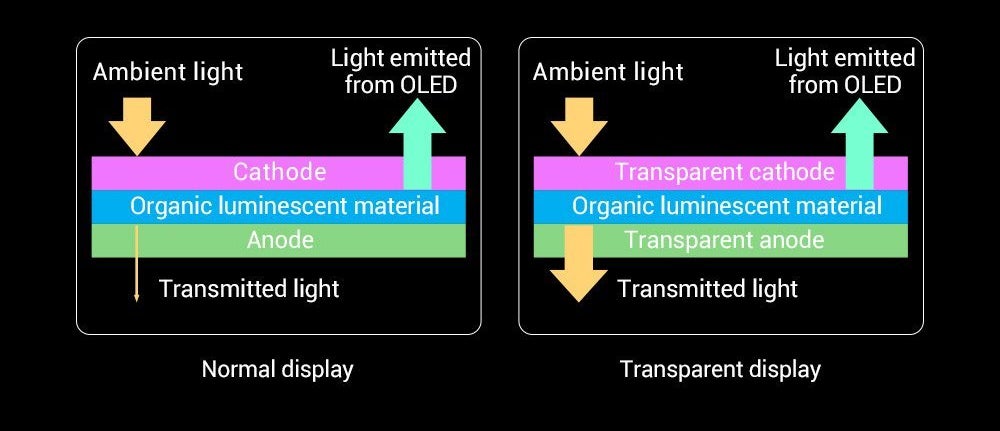 Diagram showing how Xiaomi's under-display camera solution works
A clever way to go about this is to make the display double as a camera lens. That's what
Xiaomi did in its under-display camera prototype
, and is likely the solution (or a variation thereof) that Oppo and other companies are also basing their concepts on. To achieve this, Xiaomi made part of the OLED display transparent. When the camera is not in use, content is displayed on top as usual, but when the camera is initiated, this part of the display becomes transparent and starts acting as a lens. This is only possible with OLED displays and poses yet another reason for the industry to adopt the technology on a wider scale.
One of the main challenges when designing an under-display camera is ensuring that it can capture high-quality images, because the transparent display is nothing like an actual, convex camera lens. Xiaomi, however, promises
"perfect selfies, clearer and crisper than the pinhole camera solution,"
which is certainly an interesting claim, especially the "pinhole" part. We'll be taking it with a grain of salt for the time being, not least because some nuances of this promise may have been lost in translation.