Samsung tops Apple on the Fortune 500 list, but is far less profitable
34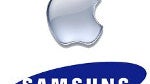 It's that time of the year for
Fortune
– it just released its annual
Global 500
list of companies ranked by revenue for the Q1 2012/Q1 2013 period.
Dinosaur oil companies aside,
the largest IT firm in the world is Samsung Electronics
, at 14th place, with a revenue of $178.6bn – a healthy increase from $149bn last year. Truly warming investors' hearts, though, is the runner up, yeah – you guessed it – Apple, at $156.6bn, has climbed to 19th place, all the way up from last year's 55th, when it boasted about a third less with $108bn in revenues.
So this settles it.
Samsung is better than Apple.
Jokes aside, Apple's performance is impressive based on more than just the spike in revenues. So much so, that Steve Jobs' offspring is only second to oil-giant Exxon Mobil in terms of profitability – the iPhone manufacturer has brought home an amazing $41.7bn, a gargantuan leap from last year's $26bn. In comparison, Samsung Electronics has half of that at $20.6bn – a sizable, but less awesome increase from $12bn for 2012.
Other familiar faces include AT&T which has also worked up a small miracle – profits have skyrocketed for the carrier from about $4bn in 2012 to $7.3bn this year, even though, at the same time, revenues have only gone up by less than a billion. Troubled HP is 43rd on the list, with an oozing $12.7bn in losses. 94th is Sony, which has managed to barely break even at a frugal $500 million in profits, still – decidedly better than home rival Panasonic, which recorded a $9.1bn loss.
source:
Fortune Global 500