Samsung to release a mini variant of the Galaxy S8, rumor claims
25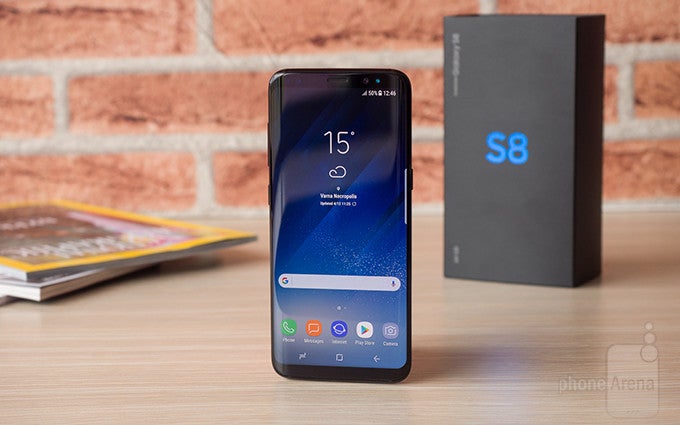 Back in March we were really hoping the endless barrage of
Galaxy S8
leaks would finally stop after the phone's official unveiling. Don't get us wrong — leaks are one of the more interesting phenomenons of the current tech industry landscape, but there's a point to be made that they ruin the fun of having something new and spectacular come out of the blue. We guess it's sort of like spoilers for works of fiction — some people like them, others absolutely despise them. But we digress.
As it turns out, Samsung is really not giving up the S8 branding just yet, and thus, the leaks and rumors keep on coming. We've known for a while of the
Galaxy S8 Active
, but that one was a no-brainer, really: the Active series has been a longstanding tradition when it comes to Samsung devices. However, a fresh new rumor claims this won't be the only S8 we're yet to see. A Galaxy S8 mini is reportedly coming soon, featuring its bigger siblings' visual design, bit with somewhat more modest internals.
As per the rumor, the S8 mini will not be powered by Qualcomm's Snapdragon 835, but will instead use last year's Snapdragon 821 (the same one found in the
LG G6
). It will still feature 4 GB of RAM, but its internal storage will be halved down to a measly 32 GB. As for the size, it will be mini only in comparison with the larger S8 models, as its screen is said to be 5.3-inches in diagonal, though it will keep the same Infinity Display design. Its top and bottom bezels, however, will be taller. The camera is said to remain unchanged, meaning a 12 MP
Dual Pixel
shooter is in order.
Take this one with a grain of salt or ten, though — the original source of the rumor didn't actually bother informing us where its intel comes from. Furthermore, Samsung buried the Galaxy mini brand all the way back in 2014 with the
S5 mini
, and people haven't exactly been clamoring for its resurrection.
Whatever the case, though, the market for high-end devices with a small form factor has been relatively untapped for the past couple years, save for the
iPhone SE
, so Samsung moving back in could prove to be a good business decision. However, it may be time for everyone to start speculating on what other S-branded variants the company will raise from the dead next: Galaxy S8 Neo? S8 Sport?
...Hopefully neither one, actually.