Samsung to join the retail club by opening stores in North America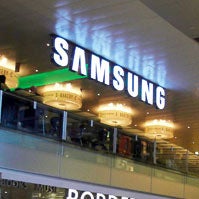 Apple and Sony have been in the retail store game for a few years now. Recently, Microsoft has started to join the party, and now rumor has it, Samsung is planning on joining in on the action.
Samsung recently opened a
store within a store at a Phones 4U
location in London and now a variety of sources are reporting that the electronics giant is looking toward Canada to launch a host of retail store in order to create a more direct relationship with its consumers. While the exact locations have not been determined yet, the first stand-alone store is planned to launch later this year.
James Politeski, President of Samsung Electronics Canada, said, "We want [consumers] to see everything that Samsung can bring to them ... we want to give consumers the opportunity to experience the brand and the products in a way that they've never seen before, that really takes that experience up."
The expansion of retail stores in Canada is particularly interesting because Samsung has had a presence in the states since 2004 in the form of the "Samsung Experience." The store, which was located in the Time Warner Center at Columbus Circle in New York City, was closed on December 31, 2011.
If Samsung has a successful retail launch in Canada, it will be interesting to see if it choses to re-enter the US retail market in a stand-alone store format.
source:
Canada