Big change at Samsung: new features to appear first on mid-range models instead of Galaxy S and Note
29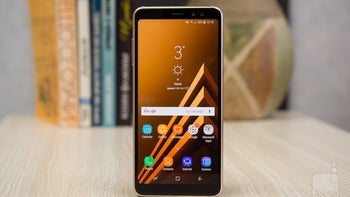 Samsung's president of mobile communications, DJ Koh, spoke with CNBC last week about Samsung's plans to make some major changes to its mid-range line of smartphones. The executive said that instead of introducing new features first on its high-end Galaxy S and Galaxy Note lines, new innovations might be first deployed on its mid-range models. The idea is to attract more millennials to these phones.
Despite its current long reign as the world's largest smartphone manufacturer, Samsung is in the midst of a slump that saw second quarter sales of its connected handsets decline 20% year-over-year. Partially to blame are
tepid sales of the Samsung Galaxy S9
and
Samsung Galaxy S9+
. The company last month launched its high powered, high-spec'd and high priced
Samsung Galaxy Note 9
, and it is still too early to make any calls on that model.
While Samsung is floundering, Huawei is on the rise. Currently the second largest smartphone manufacturer in the world, even without a carrier deal in the U.S., its consumer products chief Richard Yu
has already set a 2021 target for Huawei to take over the top spot from Samsung
. And while Huawei's high-end phones are pricey, other Chinese outfits like Xiaomi, Oppo and Vivo are offering innovative high-end handsets at a more affordable cost.
"In the past, I brought the new technology and differentiation to the flagship model and then moved to the mid-end. But I have changed my strategy from this year to bring technology and differentiation points starting from the mid-end."-DJ Koh, president of mobile communications, Samsung
Samsung's Koh says that his new focus is on getting innovations to its mid-range models so that those who cannot afford the price of a high-end phone can purchase a mid-range device and still get exciting new features. To that end, Koh has already making the internal changes inside Samsung to make this happen. The Galaxy Note 9 is priced at $999 for the 128GB version while the 512GB variant costs $1,299.