Samsung teases Galaxy S8 features and color variations; "Amethyst" version might be a real thing
13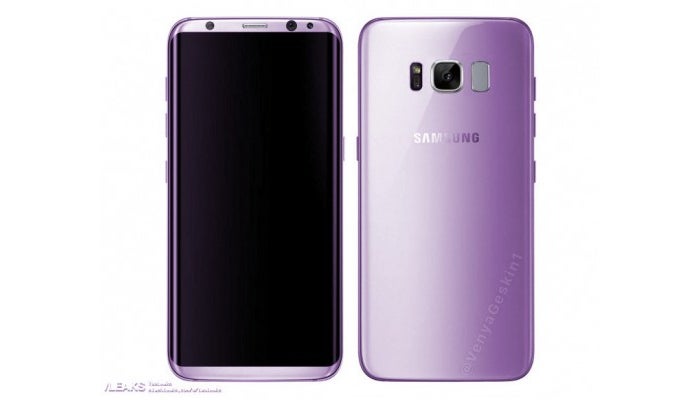 Photoshopped version of the Amethyst Samsung Galaxy S8
Samsung clearly thinks that the hype around its upcoming flagship is capable of reaching a new level. Plenty of rumors, speculations, and leaks for the much-anticipated Galaxy S8 have emerged already, and now the Korean manufacturer is kicking it up a notch by releasing bits of information on features that we're likely to see on the phone when it gets officially announced on March 29th.
Exhibit A: The official Samsung Galaxy S8 early sign-up page for India has been updated with a rather interesting questionnaire: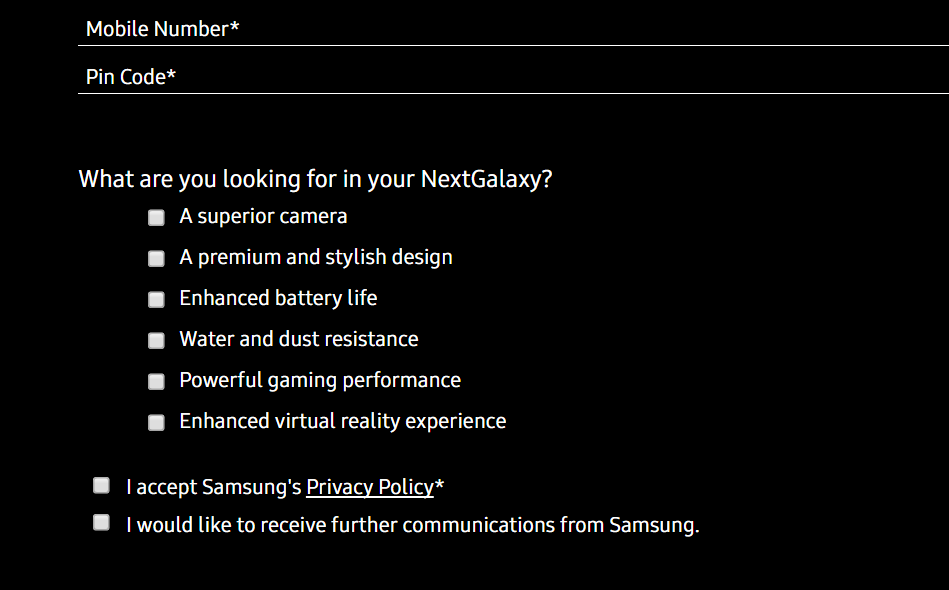 We suspect that most if not all of these "things that we're looking for" will be present on the new device, and while the listed features might not be too surprising, what's intriguing here is the design of the page itself. Why?
Exhibit B: Big Brazilian retailer Submarino has also recently started polling its customers about the Galaxy S8. The store, however, doesn't include any of the aforementioned features in its survey, and is instead asking users what color would they prefer for the new device – Black, Silver, or Amethyst: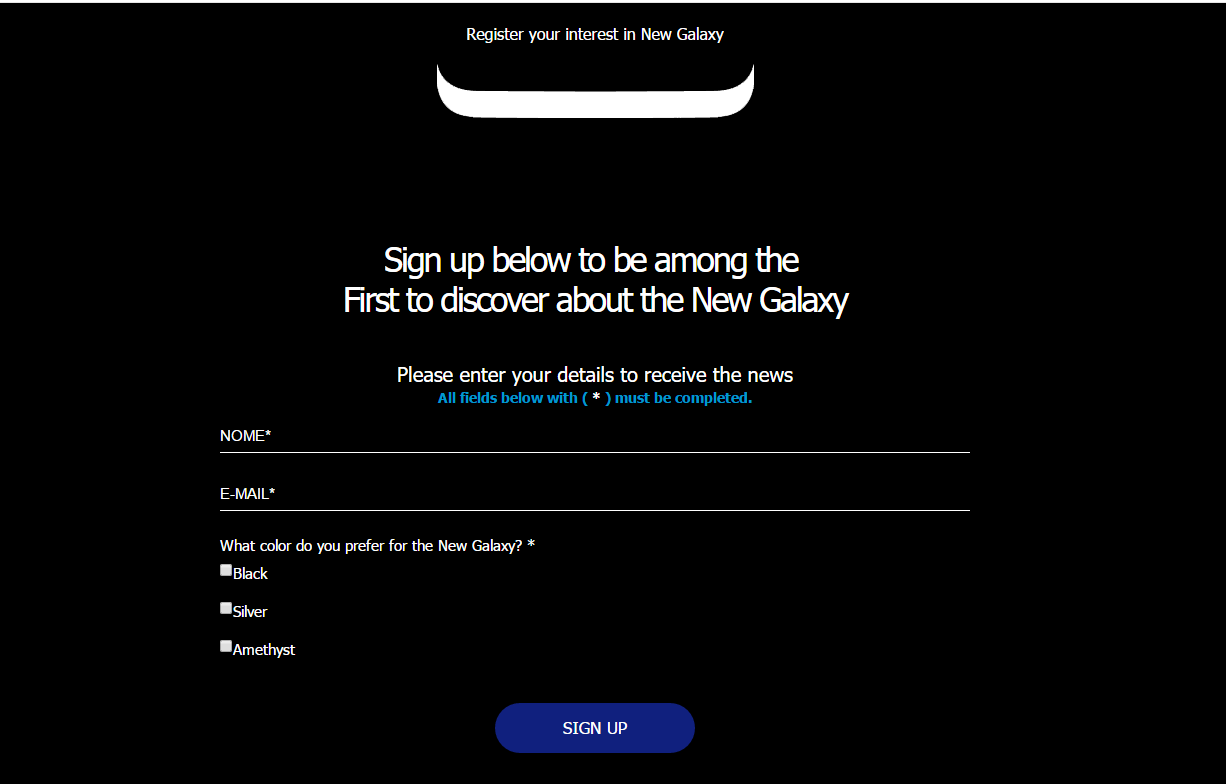 As you can see, the layout of the webpage is very much identical to that of Samsung's official site, which might actually indicate that Samsung is planning to launch a purple-ish "Amethyst" Galaxy S8 beside the more common color variations. Furthermore, KGI Securities analyst Ming-Chi Kuo also recently indicated that we're going to see an "orchid" color for the new phone (two words for the same thing, if you ask us) which was then
illustrated
by a Chinese leakster alongside five other variations.
Samsung has been known to release violet Galaxy S handsets in the past, but the hue was never a launch option. While nothing can be dead certain before the Seoul-based tech giant lifts the covers off the S8 at the end of the month, this information suggests that the "Amethyst" version is a probability rather than a possibility for the next Samsung flagship.