Samsung sold more tablets than Apple in three regions during 2013
14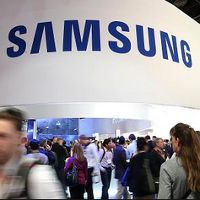 While the Apple iPad remained the most popular tablet in the world for 2013, Samsung was on top of the tablet market share tables in three regions last year. The data comes from Strategy Analytics and shows that the Korean based manufacturer sold more slates than Apple in Central-Eastern Europe, Latin America, and Africa-Middle East. Sammy's slice of the tablet pie in the three regions for all of last year was 25%, 22.8% and 18.3% respectively.
In those three regions, the iPad garnered market share of 22.5%, 22.3% and 17.7% respectively. The margin of victory for Samsung in those three regions was paper thin, but was still a major victory considering the domination by Apple of a market that it created in 2010, with the launch of the OG
Apple iPad
. In 2012, Apple had the top market share in all regions. Analysts put the blame for Apple's declining market share on the tech giant's once-a-year unveiling of its new slabs while Samsung and other manufacturers continually launch new tablets throughout the year.
Samsung is ready to release this month
, a number of new tablets including the
Samsung Galaxy NotePRO 12.2
,
Samsung Galaxy TabPRO 10.1
and the
Samsung Galaxy TabPRO 8.4
. In addition, with
Android flavored smartphones continuing to be the most popular in the world
, many tablet buyers are sticking to a model using an operating system that they are familiar with.
In 2013, the Apple iPad led the global tablet market with a 32.7% market share, which worked out to 74.2 million units shipped. That was a 5.7% drop from the 2012 number. Despite the decline, Apple found itself shipping more tablets than anyone in North America, West Europe and Asia-Pacific. Samsung had 18.3% of the worldwide tablet market in 2013, shipping 41.7 million units last year.
For the current quarter of this year, Strategy Analytics sees Samsung shipping 14.6 million tablets to grab a 23.3% share of the market. That is expected to further cut into Apple's share, estimated at 33.2% for the January through March period of 2014.
Thanks, Anonymous Tipster!
source:
KoreaHerald
via
gforgames