Samsung seeks to collect user data from its handsets for new "Context" service
12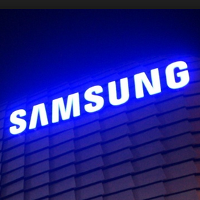 A published report on Tuesday states that Samsung is seeking to collect user data from its phones. The idea is to allow third party services to send out targeted features to mobile users, based on things they like. Other companies, like Google and Facebook, collect information in order to serve up targeted ads. Samsung is believed to be collecting information in order to improve the app experience of its users.
The information being collected by the Korean tech titan would be the words users type, the apps that they use, and the data being collected by the phone's sensors. The service is being called "Context". As an example, someone constantly searching for sports related apps might automatically receive from a video service, taped highlights of LeBron James' last game. So far, there is a disagreement inside Samsung as to whether the service will sell more phones. This has kept Samsung from rolling out the service.
It's possible that "Context" never sees the light of day, or appears in a watered down fashion. Gathering information from phone users remains a touchy subject in light of the NSA scandal.
source:
TheInformation
via
TheVerge
,
BGR