Samsung rumored to be working on a Tizen-based Z2, as well as a global Tizen smartphone
7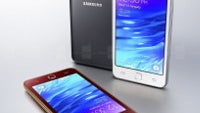 Following the somewhat
successful launch
of the
Samsung Z1
in India and Bangladesh, Samsung is now rumored to be working on two new Tizen-based smartphones. One is expected to be called the Samsung Z2, the successor to the aforementioned handset, while the second is said to be a global Tizen smartphone with beefed up specs. Before going into the details, make sure to keep in mind that this is just a rumor, and that there's no concrete evidence to back up this information.
According to a new report, the Samsung Z2 will come with notable improvements over its predecessor. The rumored specs include an unnamed 32-bit quad-core processor paired with 1GB of RAM, a TFT-LCD display with a resolution of 540 by 960, and a 2,000mAh battery. On the software side, the Samsung Z2 is said to arrive with a new Tizen 3.0 UI, one that could draw inspiration from Samsung's Tizen-based TV sets. The Samsung Z2 is rumored to be launched in the second half of the year. At the moment, we don't have any information regarding the cameras, the processor model, or even the price of the upcoming Samsung Z2.
The second smartphone that Samsung is allegedly working on apparently doesn't have a name just yet, but the smartphone is said to be launched in multiple markets across the world, such as the US, China, South Korea, Russia, India, Malaysia, South Asia, and some countries in Europe. Unlike the entry-level Samsung Z1, the global Tizen smartphone is rumored to come with mid-range hardware specs, such as a 4.8-inch Super AMOLED display with a resolution of 720 by 1280 pixels (HD), 2GB of RAM, an 8MP primary camera, and a 2600 mAh battery. At the moment, no information is available regarding a potential release date or an estimated price for the first global Tizen smartphone from Samsung.
Recommended Stories