Samsung pioneers musician apps for Android and does so with grace. Here's how it did it, and why it matters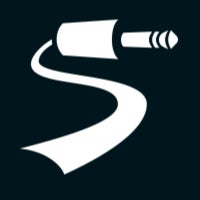 So, after months of dropping hints about bringing musician apps for real-time audio processing to its phones, Samsung finally let loose a handful of programs, which will surely mark the beginning of a new trend among Android devices. There are two notable pioneer apps, available in the Galaxy Apps store right now – Samsung's own Soundcamp, which is still pretty barebone, but looks to aspire to become a true iOS Garage Band alternative; and IK Multimedia's AmpliTube – a guitar amp simulator, which started its way from PC, had a version of it made for iOS, and has now, finally, landed on Android, albeit only for Samsung devices. More on that later.
But what are we talking about, you ask? Why is this such a big deal?
Well, real-time audio processing apps, such as elaborate DJ tools, guitar amp simulators, digital audio interfaces (DAW), and even karaoke apps, have been a common sight on iOS for years now. What started with Garage Band grew into a handful of casual apps for playing around, and eventually evolved into an ecosystem, which gives musicians access to some pretty adequate mobile recording solutions, or even ones that can be used live, on-stage. For around 3 years, musicians who wished to be able to just plug in and practice on the go, or record that perfect idea, with nothing but their mobile device, have only had one choice – either choose iOS, or use the good old method of carrying a mini rig wherever they go. It may seem like a niche but, in today's mobile world – where everyone looks to own a smartphone and many people have access to affordable musical instruments – it's a pretty big niche, which has been dominated by Apple for quite some time.
So, why hasn't Android tapped into that thus far?
Well, that's a good question. For one, earlier versions of Android had huge audio latency issues; when we are talking live audio processing – this is a hard no-no. Android 4.1 Jelly Bean promised to remedy this, but even after its release, app developers complained that they were trying to work with latencies of 200 milliseconds and above, which may seem like a small delay on paper, but, in the field of live audio, is an eternity. To top it off, developers were hugely turned off by Google's platform, due to the fact that there is so much hardware out there that one can't possibly code a sophisticated audio processing algorithm for all of it.
Ok, and what did Samsung do?
Samsung hasn't avoided positioning itself as a firm Apple competitor thus far. It is a bit weird that this is the company to bring live audio processing to Android before Google itself, but here it is –
What Samsung did was, it developed a "Professional audio system" driver, which the company claims will allow its most powerul devices (
Note 4
,
Note Edge
,
Note 3
,
Galaxy S5
) to operate with zero-to-minimum audio latency and, what's key here, allow said devices to communicate with external (3rd party) audio interfaces – the apparatuses needed to connect musicians' gear and instruments to the phone. Next, it released an SDK for the system, so now, any developer, who wishes to join the party, has the tools to create an audio app for Sammy's ecosystem.
The first one to do so, probably through a partnership deal, is IK Multimedia – developer of AmpliTube. IK was first to bring its guitarist-centered app and proprietary interface to the iOS system, and everyone else followed. The developer grew its ecosystem with other valuable tools for DJs, singers, and producers, and so did many others. So what we see here, with Samsung's devices, may very well be the beginning of an audio-processing ecosystem for Android, which will finally level the playing field and give users more choice.
But what about the rest of Android
At its I/O developer conference, Google did talk about Android 5.0 fixing a lot of the audio issues. The company promised reduced latency, support for better samling rates and resampling (read: quality), floating point samling (read: no hisses and pops during real-time processing. Oh yeah, that's a thing), better audio/video sync (good for DJ apps and DAWs, for example), USB audio support for external soundcards and interfaces, and better APIs for developers.
Will this really help developers bring the most popular live-audio apps to all Android flagships? Only time will tell, really. For now, Samsung has the benefit of having its own Galaxy Apps store, which, more or less, provides app makers with an ecosystem to work with and sell their products in. Will more developers follow in IK Multimedia's footsteps? Hopefully.
So, are there any differences between AmpliTube for iOS and Android?
Quality-wise – no – we found the same sounds to come out of both versions. As far as latency goes – iOS nailed that perfectly a few years ago, while Samsung still seems to have a couple of milliseconds to shave off, in order to make the experience flawless. Don't get us wrong, the software is perfectly usable, but very minor audio lags can be noticed, leaving room for improvement.
As far as features go, AmpliTube for Samsung is still pretty bare bone. The app does not include the ability to record your guitar, or play an external audio to practice along with, but it does support a pretty flawless integration with Soundcamp, which allows the user to do these things on separate tracks. IK Multimedia's online store still does not offer the same amount of additional effects as it does for iOS, but, assuming the musical app gains popularity for Samsung users, we don't doubt that it will grow up to size.