Samsung patents even more notches, each smaller than the other
13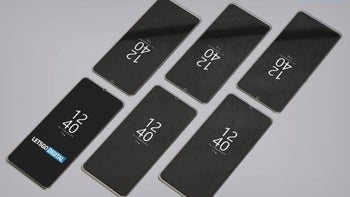 Renders of phones with the patented notches made by LetsGoDigital
Samsung was fighting the noble cause of resisting the notch all throughout 2018, but it seems that for 2019 the company decided that if it makes one small enough, consumers will forgive it. Recently, we saw Samsung showing off its ideas for
different display cutouts
, but now it's going further to make sure that no one will use that "unique" design by patenting a few notches at the Korean Intellectual Property Office,
LetsGoDigital found out
.
The six notches in question are of the "teardrop" variety and when put together seem to represent the process in which an essential-phone-styled notch evolves to become a display hole, with the very last step missing. Each notch model shows a front-facing camera protruding more and more into the display and shying away from the bezel of the display.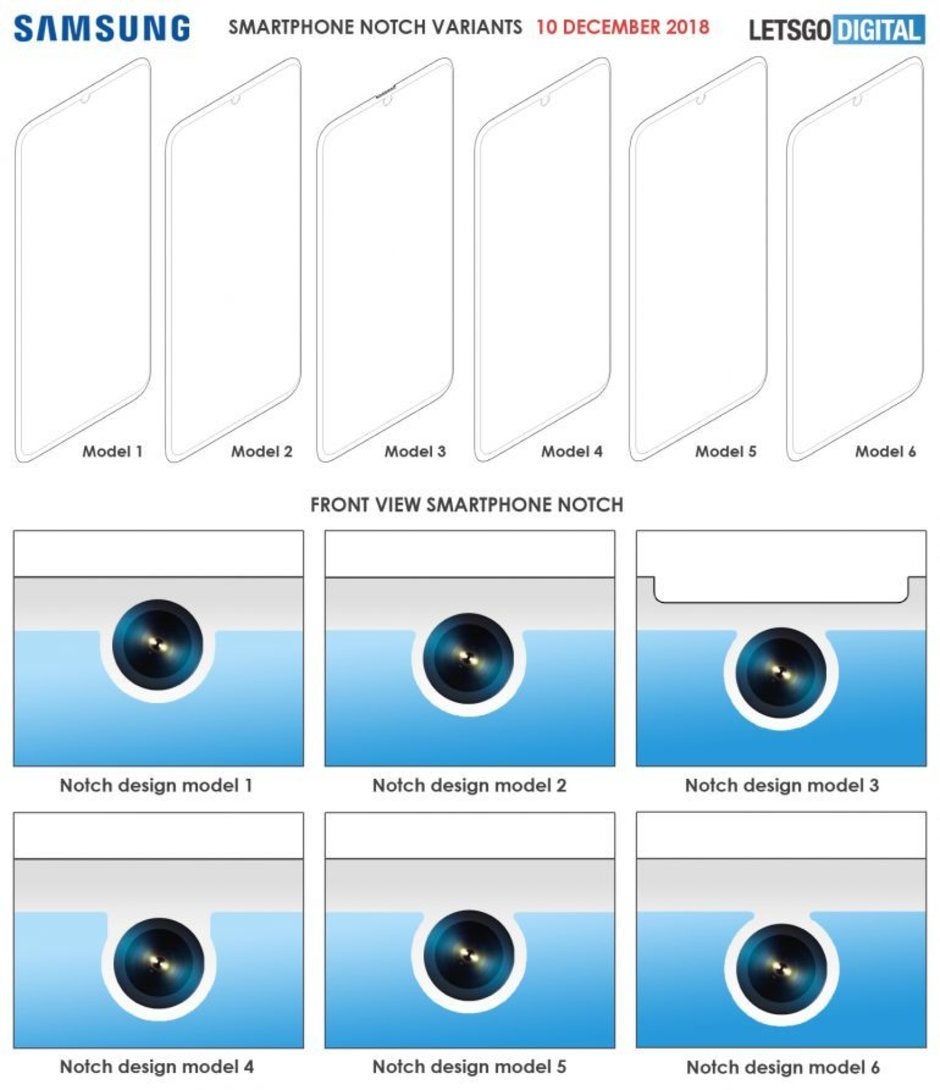 And this, kids, is how a camera is born
A similar looking notch was recently
patented with the USPTO
, although without all of its siblings. It's very unlikely that we'll see devices with all of these notches, however, Samsung is probably just making sure it has all the bases covered before seeing exactly where the camera will end up on the final design(s) of its future phone(s). The camera is depicted in the patents appears to be in the middle of the display, as is usual, which differs from the
renders we've seen
with a selfie camera hole in the corner. This design might be reserved for Samsung's cheaper smartphones.
The tiny notch and display hole are the two designs we can expect to see over and over again on smartphones from different manufacturers in 2019 before the front-facing camera can finally be hidden under the display altogether, hopefully as early as 2020.
Recommended Stories