Samsung patent shows image of foldable Galaxy device in full detail
10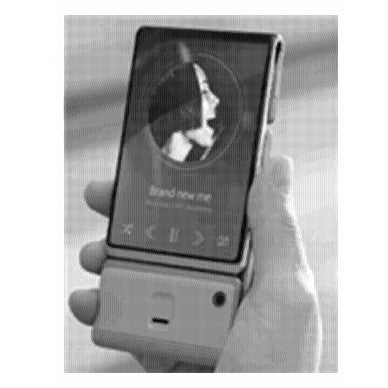 In the past few weeks, the amount of rumors about Samsung's foldable phone undertaking, dubbed
Project Valley
, reached new heights. Analysts chimed in that the mass production of 6th-gen flexible OLED panels that are needed for such devices would start in the second half of next year at both Samsung and LG, with commercial devices slated for release before next year is out.
There was even a patent filed by Samsung recently that depicts how its bendable phone will look like - an elongated slab with an intriguing
Surface Book
-style
automatic hinge
that can fold in the middle to become a flip phone of sorts. That patent was more detailed than anything we had seen before from Samsung on the matter, so the rightful conclusion would be that Samsung could be nearing the end of its idea phase.
Today, a new Samsung patent of one such potential idea has surfaced, dubbed simply Flexible Device. Granted, it has been submitted last year, and just now becomes public, but there might be some hints in it as to where Samsung is heading. The patent filing depicts a foldable device with a hinge mechanism, and both fixed, as well as detachable cameras, which is pretty intriguing. The big camera socket at the rear is apparently allowing to mount different lenses, including what seems like one with optical zoom.
Even more interesting is a grainy photo of what looks like a dummy or prototype of sorts, though the image is too low-quality to determine. To what extent will these patents translate to a finalized device, remains to be seen, but given that it isn't expected until the second half of 2017, we are certain that there will be enough leaks by then to figure it out.