Surface Book 2 teased on Instagram with new hinge system?
11

A curious image popped up on Microsoft's Instagram account today, showing off what seems to be a new hinge design for the yet-unannounced Surface Book 2. Titled "Your key to success", the post does not explicitly say this would be what SB2's hinge will look like, but the image within definitely shows the familiar Surface Book keyboard, as can be easily determined from its distinctive design and layout, accompanied by a hinge that looks very different from the one found on current models. Furthermore, it seems to be the focus of the image, dividing it perfectly along one of the diagonals.
Editor-in-chief of Windows Central, Daniel Rubino, went on record to confirm that the image is from an internal Microsoft concept video for the Surface Book 2:
I can confirm that the image posted (it's not a photo) is from an internal Microsoft 'sizzler' reel meant to demonstrate some ideas for the new Surface Book 2. The video has recently been shown within Microsoft's various departments and meetings starting in July, and multiple people can confirm seeing the video where this image originates.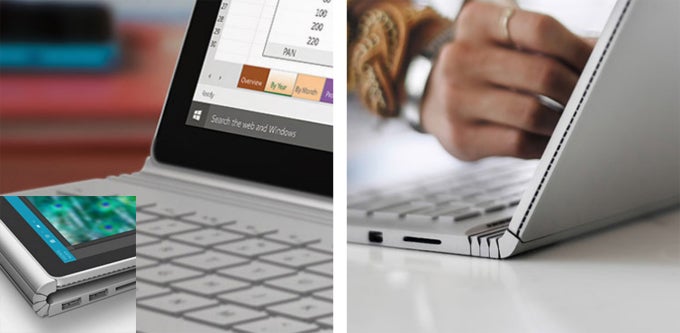 What the current Surface Book hinge system looks like (different angles)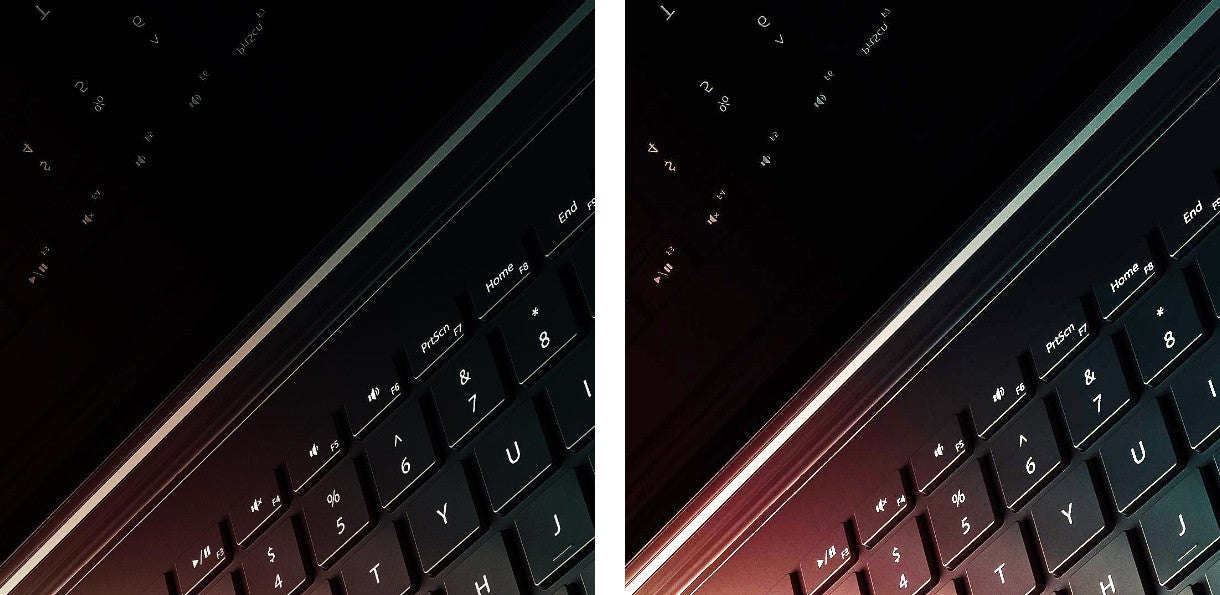 New image posted on Microsoft's Instagram account (brightness adjusted for better visibility on the right)
Although the final design may change for the launch of the Surface Book 2, this teaser image is in line with previous rumors that Microsoft may be reworking the hinge system, in order to narrow the gap between keyboard and display when the device is closed.
The announcement of the Surface Book 2 is still ways off, with most rumors claiming a Spring 2017 unveiling, timed with the release of the next major update for Windows 10, dubbed Redstone 2.
source:
Microsoft
via
Windows Central