Samsung paid AMD $100 million to pimp Galaxy S12 or Note 12 with Radeon Exynos graphics
16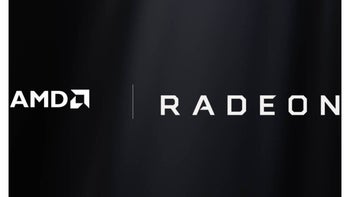 Samsung recently
announced
a partnership with AMD for boosting the graphics processing in its future phones. Out of the blue, AMD will be providing "
ultra low power, high performance mobile graphics IP based on AMD Radeon graphics technologies... across mobile applications, including smartphones
."
This was a bit of a bombshell announcement as so far the only big custom graphics names are Qualcomm with its Adreno GPU in Snapdragon chipsets, and Apple with the A-series processors. The rest usually use the stock Mali graphics that leave a lot to be desired in terms of performance, and Samsung seems determined to change that.
While in its Exynos line of chipsets Samsung has been using off-the-shelf Mali architecture that comes with ARM's processors, or the Adreno one for the Snapdragon-laden Galaxies for the US, it might soon go AMD. How soon?
Well, if the transcript from Samsung's earnings call is to be believed, the first Radeon-ed Exynos will arrive in 2021, just in time for the Galaxy S12, Note 12, or whatever Samsung calls its 2021 flagship at the time.
To answer your second question about our AMD partnership. As you know, AMD has been a leader, especially in the GPU area since the early days of the PC market and is one of the leaders in terms of technology. We think that with this partnership, we will be able to leverage the GPU competitiveness of AMD to enhance the performance of not only our mobile SOCs, but also in other applications.
But considering the usual time it takes to vet out IT technology, we expect that the GPU technology will start being adopted in products that will be launched
two years down the road
roughly.

We'd assume that the tailored graphics subsystem using AMD Radeon IP will be developed for Samsung's Exynos line of processors, as you can't really separate an Adreno from its Snapdragon, but there could be more at play here. With a judge taking issue with Qualcomm's extortionate modem licensing, perhaps Samsung is gearing up for the era when it would be possible to go without Snapdragon chipsets in the US, and with a 5G modem of its own, the only thing left to make a world-class chipset out of Exynos was the GPU part.
According to Dr. Lisa Su, AMD president and CEO:
We also announced a strategic partnership in the quarter with Samsung to bring Radeon graphics to their future smartphone and mobile SoCs. The partnership showcases our strategy to engage with industry leaders across the ecosystem to drive Radeon everywhere. We now have deep partnerships across the PC, game console, cloud and mobile markets that contribute to a growing developer ecosystem and installed base for our Radeon graphics architecture...
On the Samsung side, it's a multiyear, multigenerational deal that we have across our graphics portfolio for mobile. In terms of 2019, the revenue is approximately $100 million, that would be added. This was not originally in our guidance and it offset some of the headwinds that we talked about in semi custom and in China.
Well, the "multi-year strategic partnership" with AMD may be the last piece of the mobile processing puzzle for Samsung, and it will be paying royalties and licensing fees to make Exynos great again.
As you can see from AMD CEO's quote above, the price tag that Samsung paid to use the GPU know-how is a whopping $100 million, not an insignificant sum by any means, so it is bent on going places in the mobile graphics department, and we as mortal users can only be all the better for it.