Samsung on buying Nokia: "not true"
15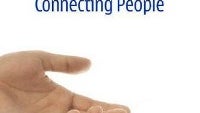 A couple of days ago, rumors surfaced about Android's biggest phone vendor Samsung buying out the troubled Nokia, but turns out they were exactly that - rumors. Now, Samsung has sounded off with a resounding "no."
The company said reports about it acquiring Nokia are
"purely speculative" and "not true,"
according to Reuters which got the comment directly from Samsung.
That unsubstantiated rumor alone was able to lift Nokia shares up 6% on Friday, and now the shares have slided back 2%.
Interestingly, it was exactly this time last year when we heard about an acquisition of Nokia by Samsung. Again, there was no reliable source quoted, so history seems to be repeating itself.
Apart from obviously being much more profitable recently, Samsung also surpassed Nokia as the biggest smartphone maker last year and recently the Koreans also started outselling Nokia in overall phone sales terms.