Samsung offers Apple a deal so it can continue selling the Galaxy Tab 10.1 in Australia
43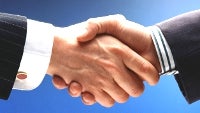 The Wall Street Journal is reporting that Samsung has offered a deal to Apple, so it can
continue the sales and marketing activities of the Samsung Galaxy Tab 10.1 in Australia
until the court's final decision on the patent infringement lawsuit.
It is not disclosed what such a deal might entail, but both parties obviously think there are benefits for them, since Apple's attorney Steven Burley had commented that Samsung's "
inconvenience would be diminished and we would be comforted
" by the agreement.
The holiday shopping season is fast approaching, and a final hearing could drag on for months. It will be interesting to see if Samsung will offer a similar agreement to lift
the ban on its tablet in Germany
as well.