Samsung might price the Galaxy S5 lower than the competition, or the Galaxy S4 at launch
65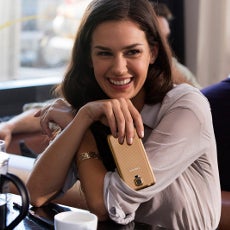 Now that the
Samsung Galaxy S5
is official, Korean media once again reiterates that it might be priced lower than the direct competition, like, say, the
Sony Xperia Z2
. The handset made waves with the inclusion of fingerprint biometry, and a unique heart rate sensor on the back, but those who were expecting a Quad HD monster, or metallic chassis, remained somewhat disappointed.
We've heard
Bloomberg spread the "more affordable" rumor before
, and at the time it stated that Samsung is still negotiating prices with carriers, mulling whether to price it lower than its usual flagship launch tag. Now, whether that means it's the carriers that will bear the brunt of the Galaxy S5 subsidies, and the end user will get it for cheaper than the usual $200 on contract, remains to be seen.
Alternatively, Samsung might decide to ship it for less to carriers as well, eating some margin spread, and passing the savings down to consumers. If these rumors pan out, we win in both case scenarios, yet when asked to comment on the matter, Samsung replied "
we'll reveal the specific pricing after consultation with international carriers
," which is as boilerplate as it can be.