Samsung may be already working on a 2 GHz dual-core Exynos processor
10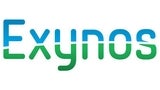 If you think that the upcoming
Samsung Galaxy S II
will be one beast of a smartphone, just wait until you see what may be coming down the road in the near future. According to a high-ranked company executive, Samsung is already developing a dual-core processor for smartphones that will run at the astonishing
2 GHz
and will even rival today's desktop-grade PCs in terms of raw power. If such a chip becomes reality and does eventually land inside of a handset, it will definitely pack enough computing power to easily outrun every single smartphone processor that we know today. Demanding tasks such as 1080p video recording and rendering complex graphics may be handled with ease by Samsung's future processor.
The same Samsung official also mentioned that the said 2 GHz processor is expected to debut in one of the company's future smartphones by the end of 2012 and will most probably join the
Exynos
family of mobile CPUs. What is also worth noting is that Samsung might sell the chip to other manufacturers as well, though a wholesale price is probably too early to announce at this time. However, it is still too early to get excited about all this since Samsung's 2 GHz processor is nothing more than a blueprint for now. There are probably a ton of issues such as heat dissipation and battery life that will need to be tackled before using the chip in a smartphone becomes feasible.
source:
Maeli
via
Samsung Hub