Samsung launches app to stop children from watching smartphone and tablet screens from too close
9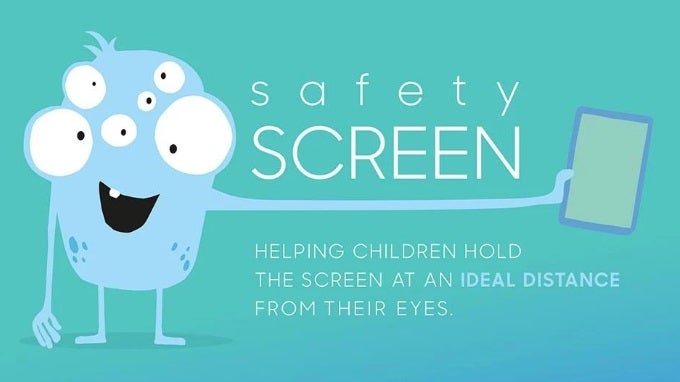 Tablets and smartphones have become children's new best friends, which can be great but also a huge burden. With the vast variety of education and entertainment apps on disposal, kids are priviliged to exceptionally quick access to information and fun activities anywhere they are.
However, youngsters can become so engrossed in the exciting things happening on their big bright screens that they are practically 'glueing' their eyes to them. It has been established that this can lead to symptoms of addiction and overstimulation, but there can be yet another cruel side effect – eye damage.
According to Samsung's research data, some of the potential problems that could develop from watching screens up too close are computer vision syndrome (headaches, blurred vision, dry eyes, fatigue), strain to the brain, and corneal attacks. The tech giant took these issues to heart and came up with the new Samsung Safety Screen (SSS) app which is designed to help children hold smart devices at an ideal safe distance in a friendly manner.
When launched, the app remains in the background so users can have other applications open. It uses the device's front camera to establish the optimal viewing distance. When SSS detects the child's eyes are too close to the screen, it covers up part of the display as a cute animated character suggests the child moves it back a little. The animation automatically disappears when a safe viewing distance is reached.
Samsung Safety Screen is compatible with all devices that have a front camera and run Android 4.3 and up. Although it's not guaranteed to work on yours, it might be worth a shot.