Samsung is more than just a smartphone manufacturer
99+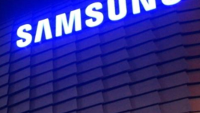 If you're a loyal PhoneArena reader, the first thing that comes to mind when you hear the name Samsung is the latest Galaxy S handset. But there is much more to the company than that. According to an infographic made by TufiTech, the company makes up 17% of South Korea's economy. It employs 489,000 people, which is more than Apple, Google and Microsoft combined.
The company got into electronics in 1960, built their first cellphone in 1985 and in 2011 it became the largest smartphone manufacturer in the world. Last year's 22.4% global smartphone market share put it ahead of Apple's 16.4%. Samsung shipped 325 million handsets last year, compared to the 231.5 million iPhones shipped by Apple. And Samsung has spent some big bucks on the future. In 2015, its R&D spending of $14.1 billion topped Apple's $6 billion and Google's $9.8 billion.
Samsung is involved in other aspects of the smartphone market. It produces Ax chipsets for Apple, and had a large share of the global AMOLED display market last year. It also has a number of huge businesses that have nothing to do with smartphones or electronics. You can check it all out by clicking on the slideshow below. We've cut up the infographic into bite-sized pieces so that you can find out all about the global smartphone leader.
Thanks for the tip!
source:
TufiTech
Recommended Stories