Samsung is making a 11K resolution (2250ppi) mobile display, and is dead-serious about it
92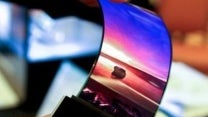 This is going to be good! It's the kind of news that could only possibly appear on a Friday, so enjoy it as much as we did. Basically, Samsung is making a 11K resolution mobile display! You heard that right - 11K resolution and 2250 pixels per inch!
Samsung is dead serious about this, working in partnership with the South Korean government, which will be investing 26.5 million dollars in the project over the course of 5 years. As many as 13 domestic and foreign companies are involved in the technology, which has been in development since the 1st of June. The project is named EnDK, and a public prototype is expected to be presented at the 2018 Pyeongchang Winter Olympics.
According to our calculations, if this display has the typical 16:9 mobile aspect ratio, the exact resolution will be 11,264 х 6336 pixels, and the screen will measure 5.75". A pixel density of 2250 pixels per inch is up to four times higher than that of current Quad-HD screens, which could stand at
up to 576ppi
depending on the screen diagonal.
You'd be right to ask, though, what in our good Lord's name is one supposed to do with this many pixels on their smartphone's screen? Well, Samsung's goal with this is to implement a "3D effect". Details are scarce, but the way Korean outlet ETNews puts it, such a gloriously high-resolution screen is able to simulate the effect of a 3D screen through some kind of optical illusion. We guess that if you throw enough pixels at one's eyes, you can make them believe almost anything!
So, there you have it - 11K screens could reach our smartphones as early as 2019, and that's not even the limit! According to Samsung Display executive Chu Hye-Yong, 11K is merely a "basis for the Korean display industry to take another leap if related materials and parts improve through this". Let that sink in.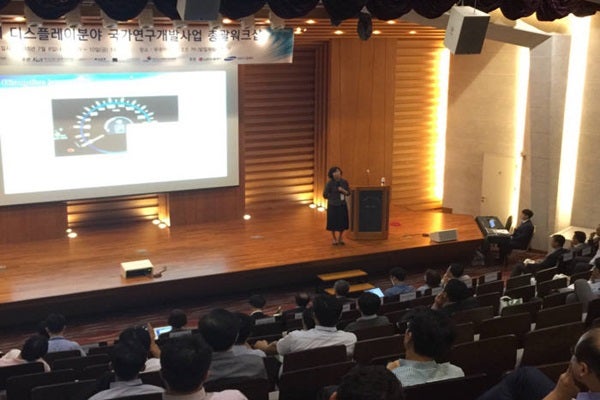 source:
ETNews
Recommended Stories