Samsung catches up with Apple, gets patent for 3D face scanning camera
56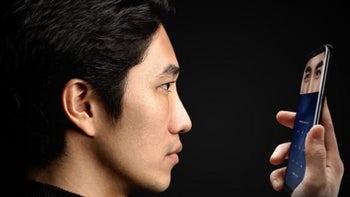 A release from the U.S. Patent Office shows that Samsung has been granted a patent for a 3D face scanning camera to be used in mobile devices.
While Apple was the first company to introduce the technology with the
iPhone X
's Face ID, the filing year of the patent in question, 2014, shows that Samsung has been working on it for a while. Releasing a device with 3D face scanning before they acquired the patent would have been possible, which means Samsung is still working to improve the technology so that it could be used commercially in the near future.
One possible reason is that, according to Samsung, their solution has extended capabilities. The patent includes numerous functions, including: eye tracking, motion detection, night-vision, 3D time-of-flight sensing (measures the time it takes for the 3D mapping beams to reach your face and return to the sensor) and others. Sadly, in this context night-vision refers to the ability of the sensor to work in a dark environment and would not help you sneak at night.
The system would add two new hardware elements to the front of the device, a near infrared light source and the biometric camera itself, while two new modules will handle the received information internally. The NIR light is shined at the user while the sensor picks up the return signals, standard procedure for those types of sensors, now found in other devices as well (
Find X
and
Mi 8
explorer edition). The front-facing camera is also used to provide the system with information about the person's eyes, if they are opened or closed, or presumably, if you're wearing glasses.
While it is theoretically possible for Samsung to include this tech in the new Galaxy Note 9, none of the leaked information so far hints towards it. That means that the first smartphone to feature the 3D scanning camera will almost certainly be the 2019 flagship Galaxy S10.
source:
PatentlyApple
via
Cnet