A slidable phone which also folds? That's what Samsung's latest patent envisions
1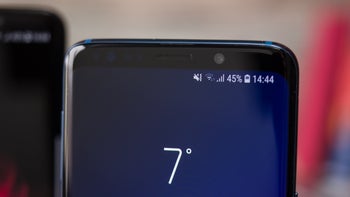 In the hope of avoiding notched displays, a number of Chinese manufacturers have turned towards slidable formats which allow front-facing cameras to be hidden behind the display. Alongside this, some companies are hard at work on
foldable devices
. But from the look of a new
patent
, Samsung could soon combine these two formats.
From the front, the device in question looks just like a traditional smartphone – it even sports Samsung's trademark physical home button from years ago – while, over on the rear, it isn't that different either. But when the metal frame is inspected, the differences are clear. Just like the
Xiaomi Mi Mix 3
, the whole rear portion of the smartphone can be slid up slightly to reveal a front-facing camera. Rather surprisingly, though, Samsung's patent also envisions a small secondary display that could be used to show relevant information such as the time, date, and any notifications.

Also visible along the metal frame is a hinge. This allows the device to be folded over like a traditional flip phone. And, while the outer portion of the device doesn't contain a display, the small secondary panel that's present is visible at all times, allowing users to see notifications and other info at all times.

Because this is a patent there's no guarantee a device like this one will ever make it to the market. But with foldable devices still a relatively new concept, experiments such as this one to test the market's reaction certainly wouldn't be surprising.