Samsung expected to launch its first foldable smartphone, the Galaxy X, in 2018
36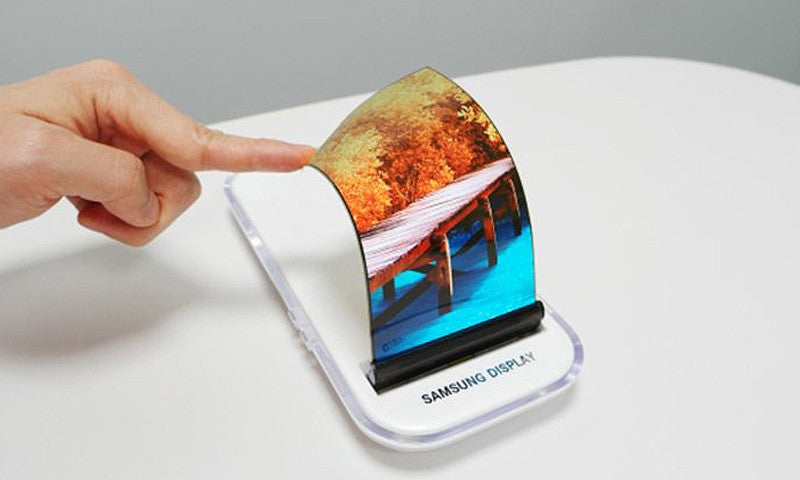 Samsung Galaxy X is a real device,
of that we're pretty sure
. The main question is when exactly the South Korean giant will bring its first foldable smartphone on the market. Samsung was one of the first companies to launch a smartphone with a curved display, along with LG, but the Galaxy Round was only available in select countries.
But Samsung will not the be the only company to launch a foldable smartphone, as many other brands are working on such devices, including Apple and LG. However, Samsung fans will probably be the first to get their hands on a foldable smartphone.
Samsung's president Ko Dong-jin said in September that his company plans to launch a foldable smartphone in 2018. Sources in the display industry say that Samsung Display has already managed to develop a foldable panel with a curvature of 1.0R, which means that it can be completely folded inward like a paper.
So far, the dominant opinion is that Samsung will use plastic materials for the manufacture of the foldable display. Although the South Korean handset maker applied in the past for a number of
technology patents related to foldable smartphones
, it will be interesting to see how many of these more or less unique technologies will be applied to the Galaxy X.
Another reason Samsung wishes to launch the Galaxy X next year is to prevent LG from helping Apple releasing world's first foldable smartphone.
Apple recently filed a patent
for a foldable iPhone in the United States, and LG Display will be the company
to supply the foldable panels for this device
.
Currently,
LG Display plans to have its first foldable panel
with a curvature of 2.5R in 2018, while a foldable panel with a curvature of 1.0R is expected to be ready by 2019. South Korean media reports source in the display industry expect a foldable smartphone to be commercialized in the next couple of years.
Recommended Stories